Landing page builder concept for MTBank products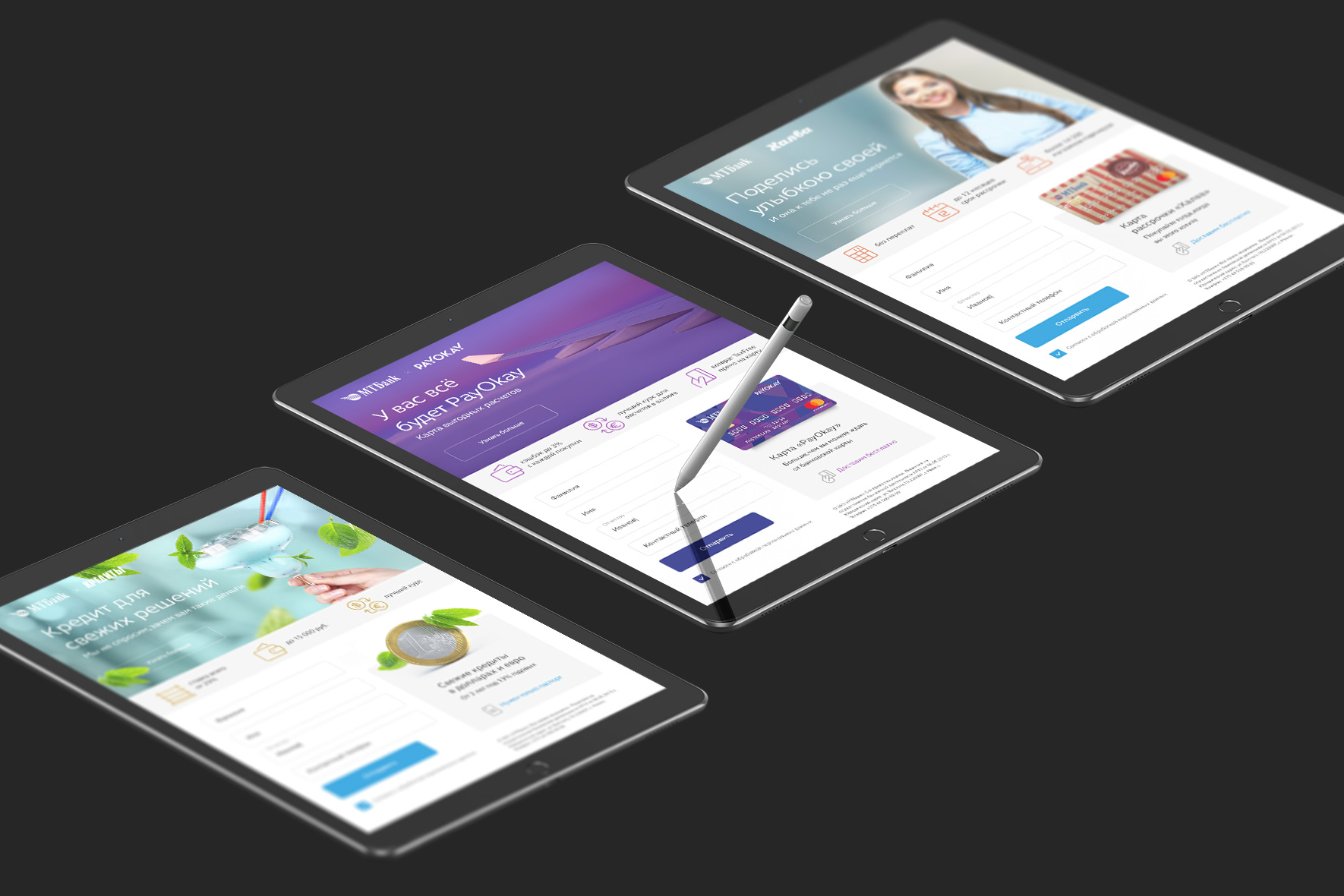 Prototype
The landing page is conventionally divided into four main blocks: a large banner, a block with benefits, an application form, and a small banner.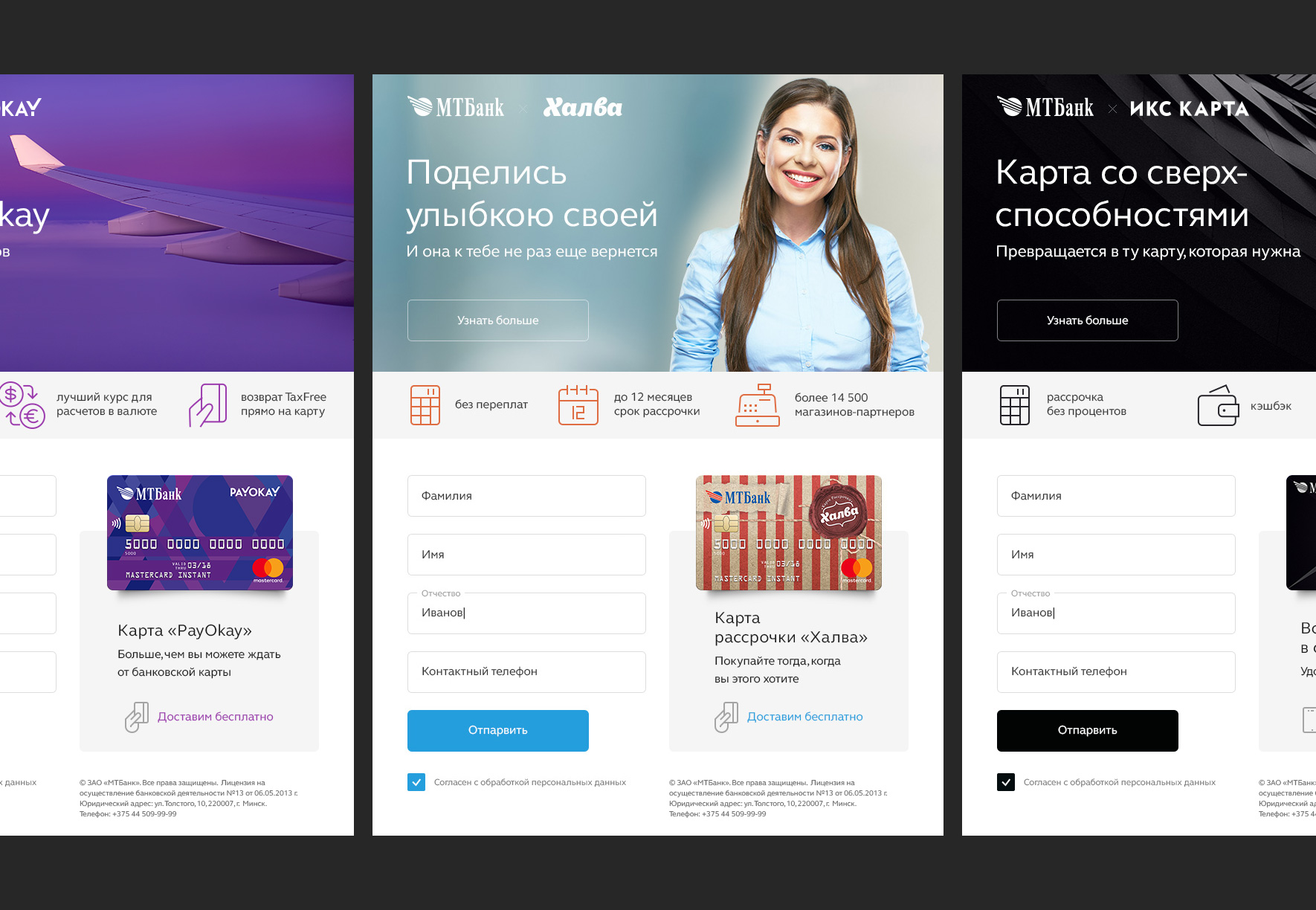 A small banner is designed to enhance the focus on the product, to highlight its certain advantages and post additional information.

Adaptive design
It allows you to use the site equally comfortably from any device and on any screen.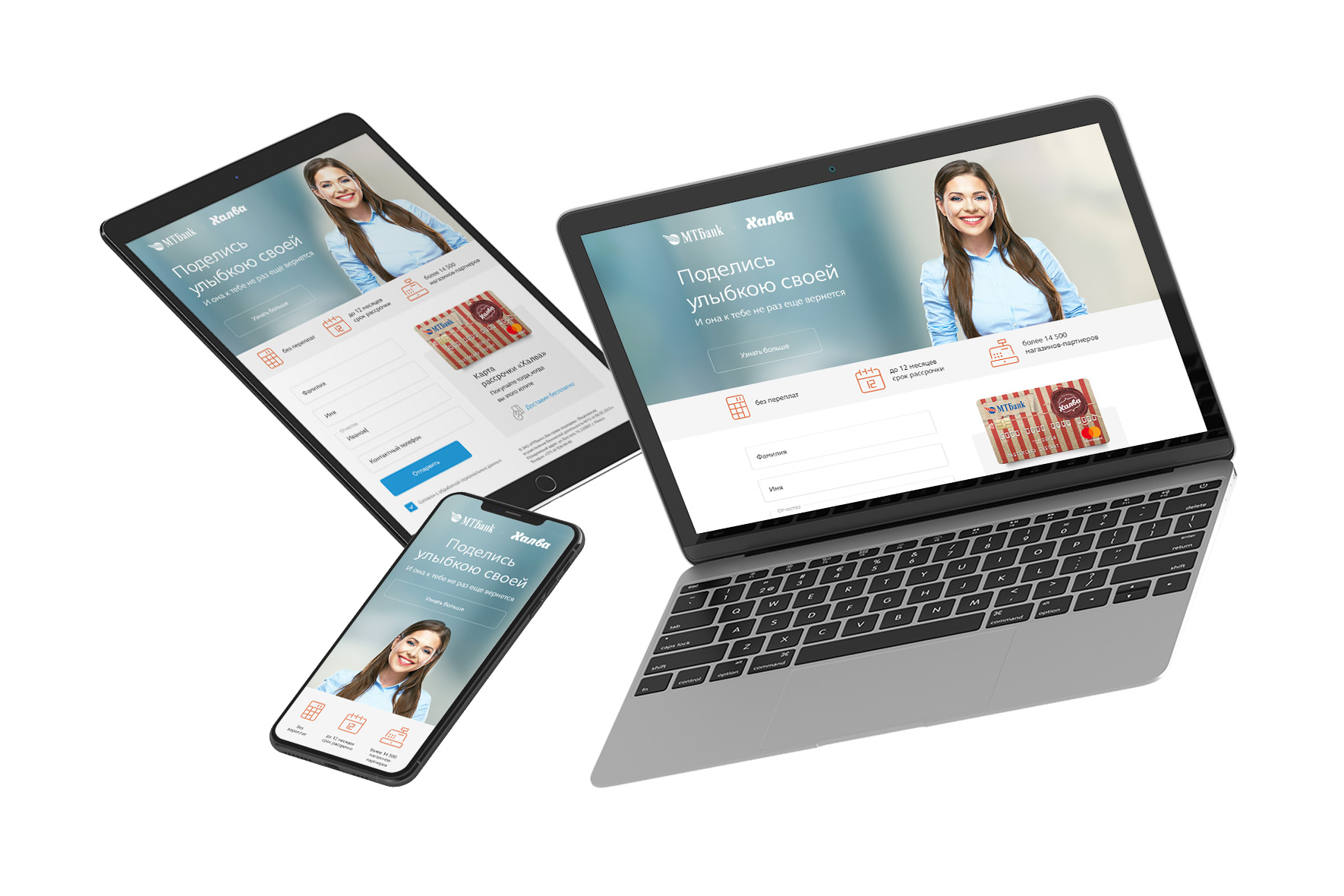 One concept, different products
Thanks to a flexible system of settings the page can be easily adapted to various bank products.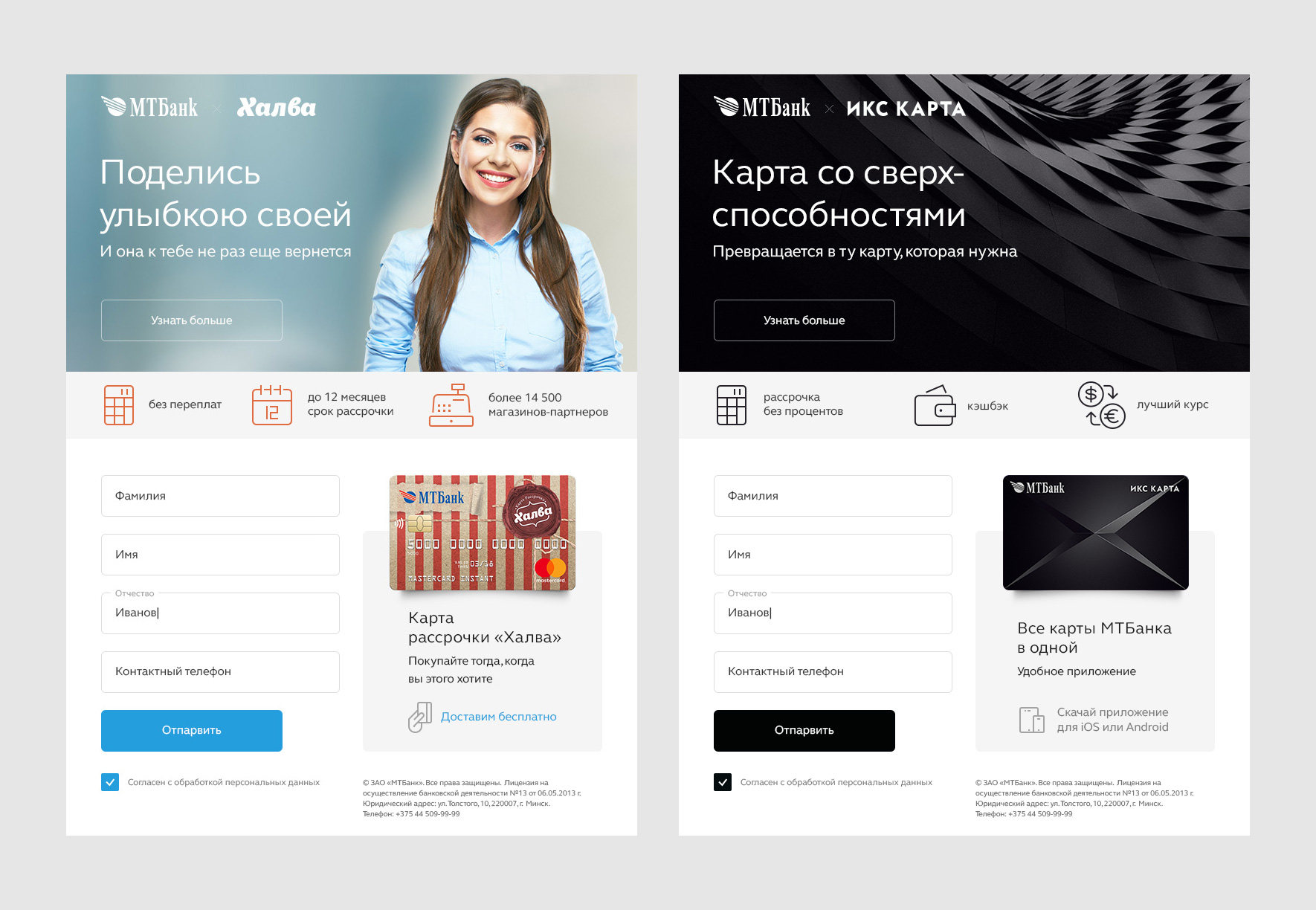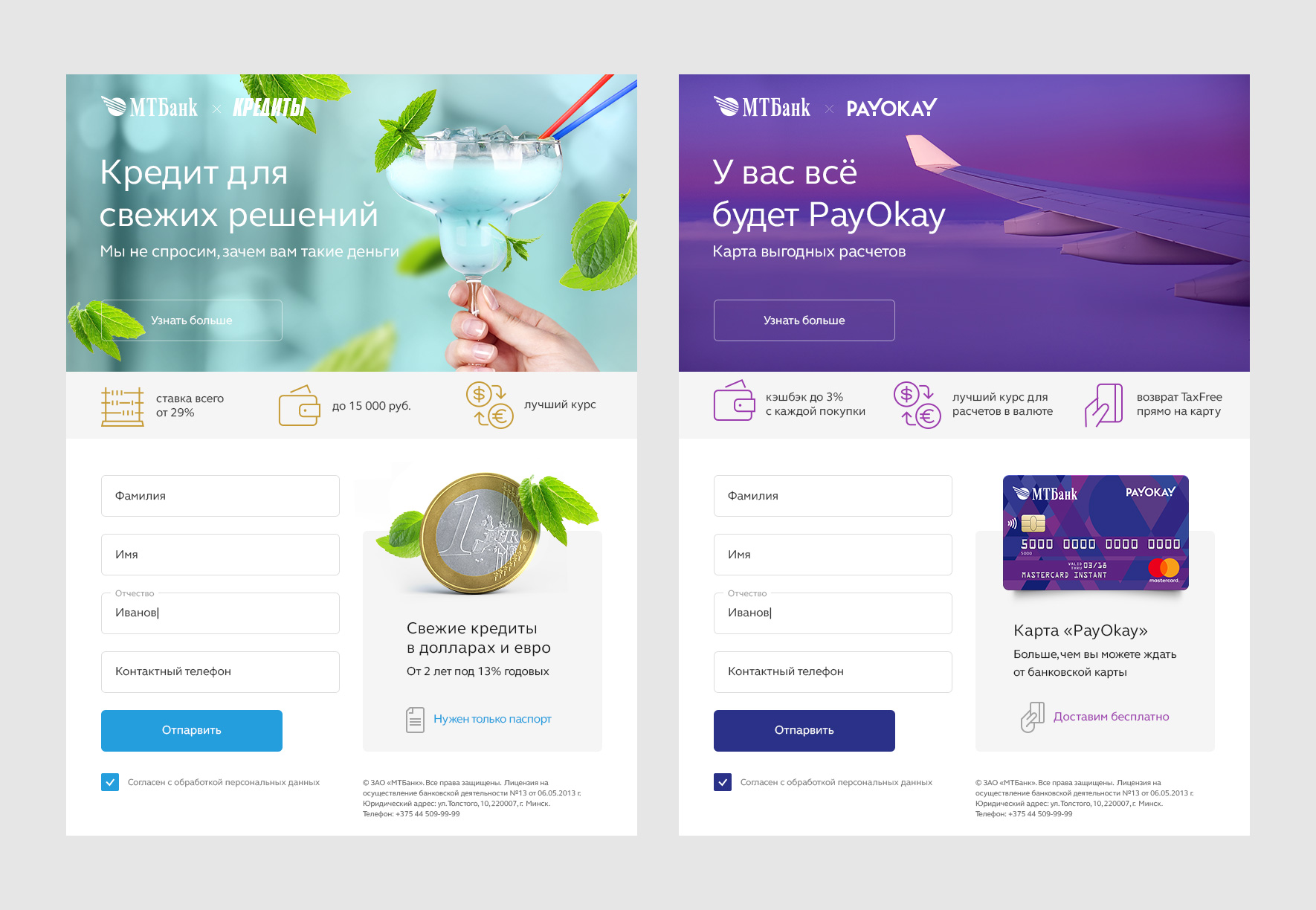 Let's estimate
your future project