Key visual of Onlíner advertising game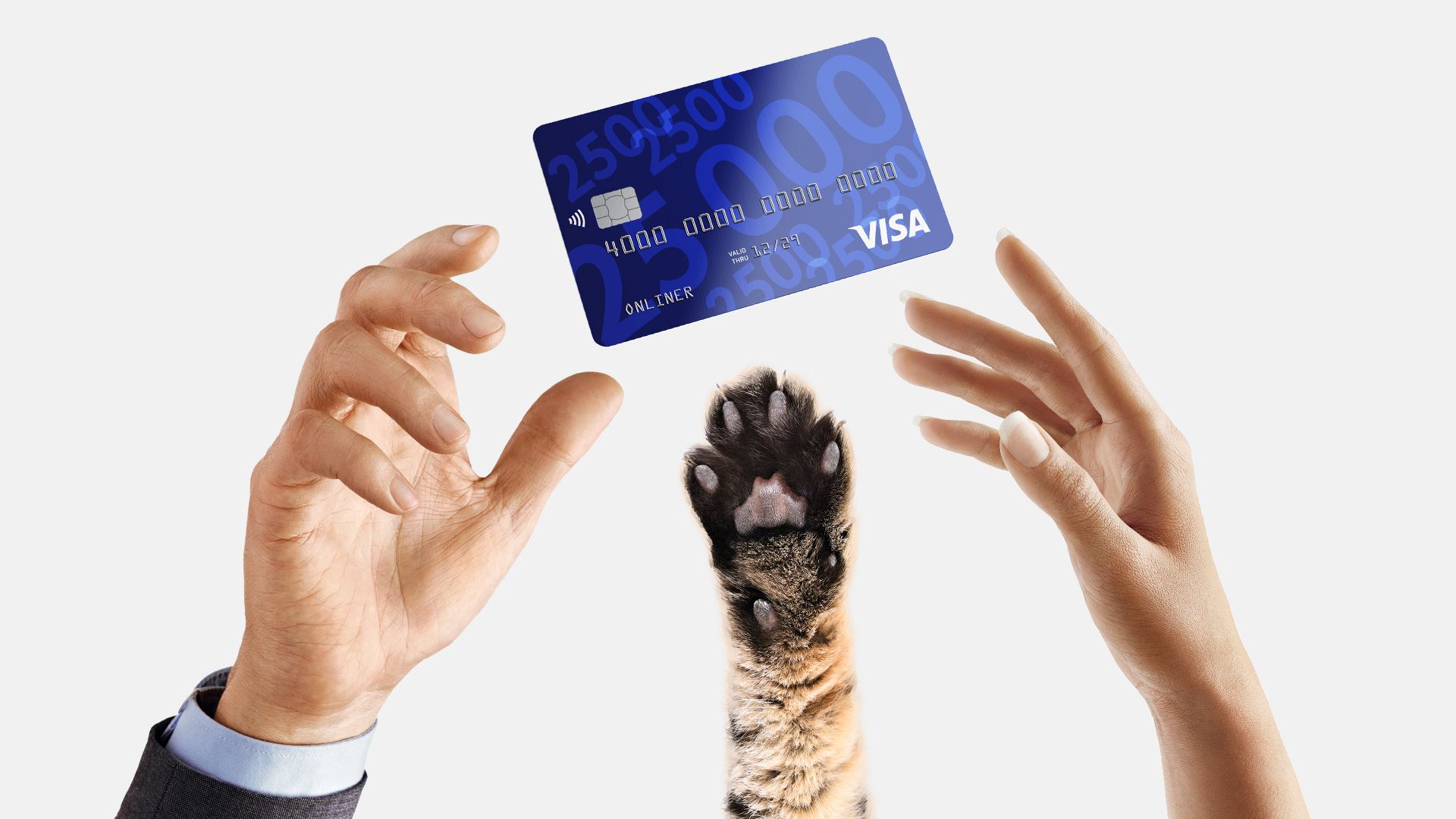 In October, 2020, Onlíner, together with Visa, held an advertising game with a prize fund of over 80 thousand rubles and the main prize of 25 thousand rubles. Every week, 5 lucky winners won 2.5 thousand rubles. And at the end of the game one of all the participants received a super prize — 25 thousand Belarusian rubles.
To promote the advertising game, we prepared a key visual that perfectly conveys the spirit of the struggle for the main prize.
Well, how can Onlíner be without pussycats 😻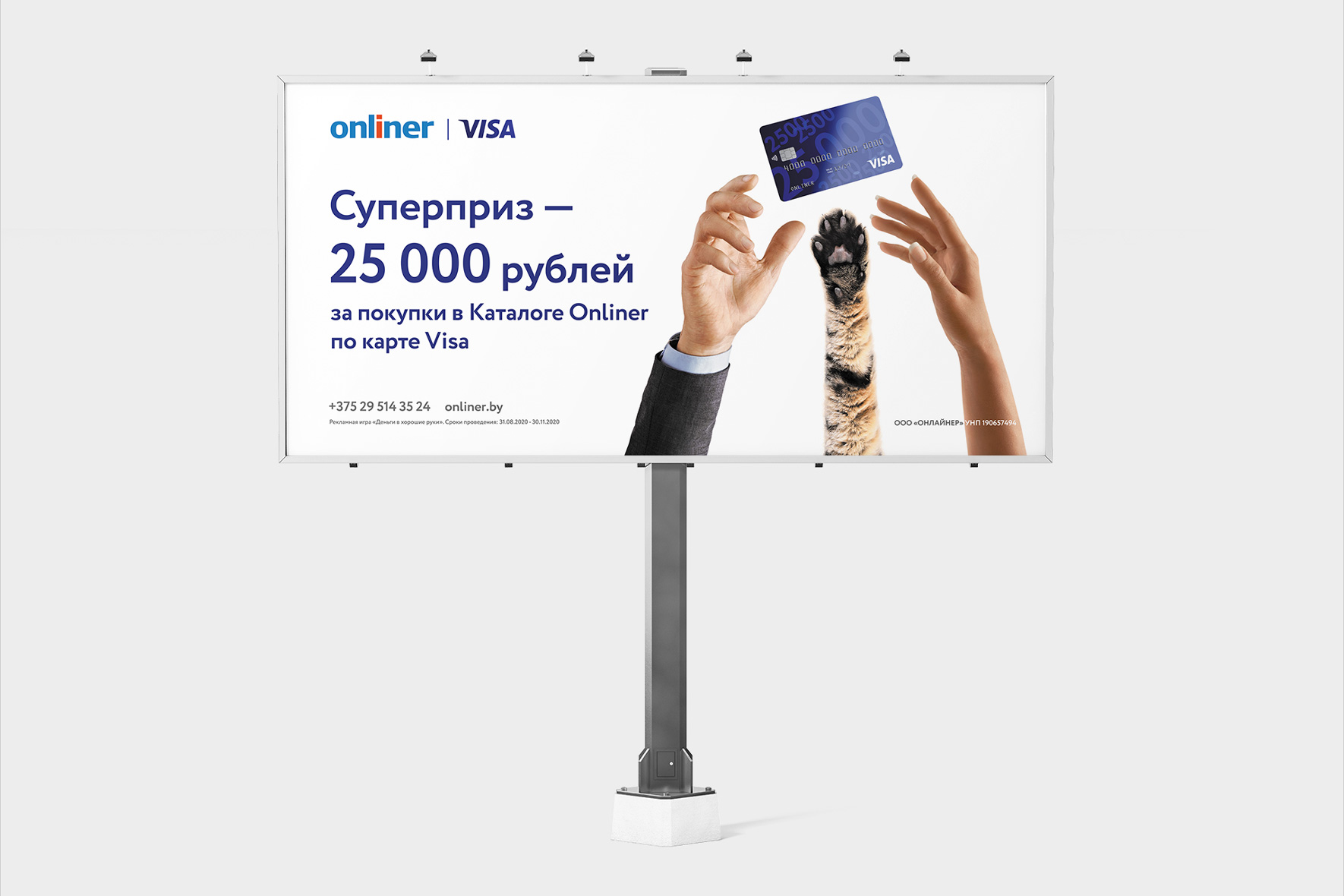 Videos for YouTube and Instagram promotion
Mega-banner for the main page of the site
Let's estimate
your future project