A series of key visuals for MTBankFx advertising campaign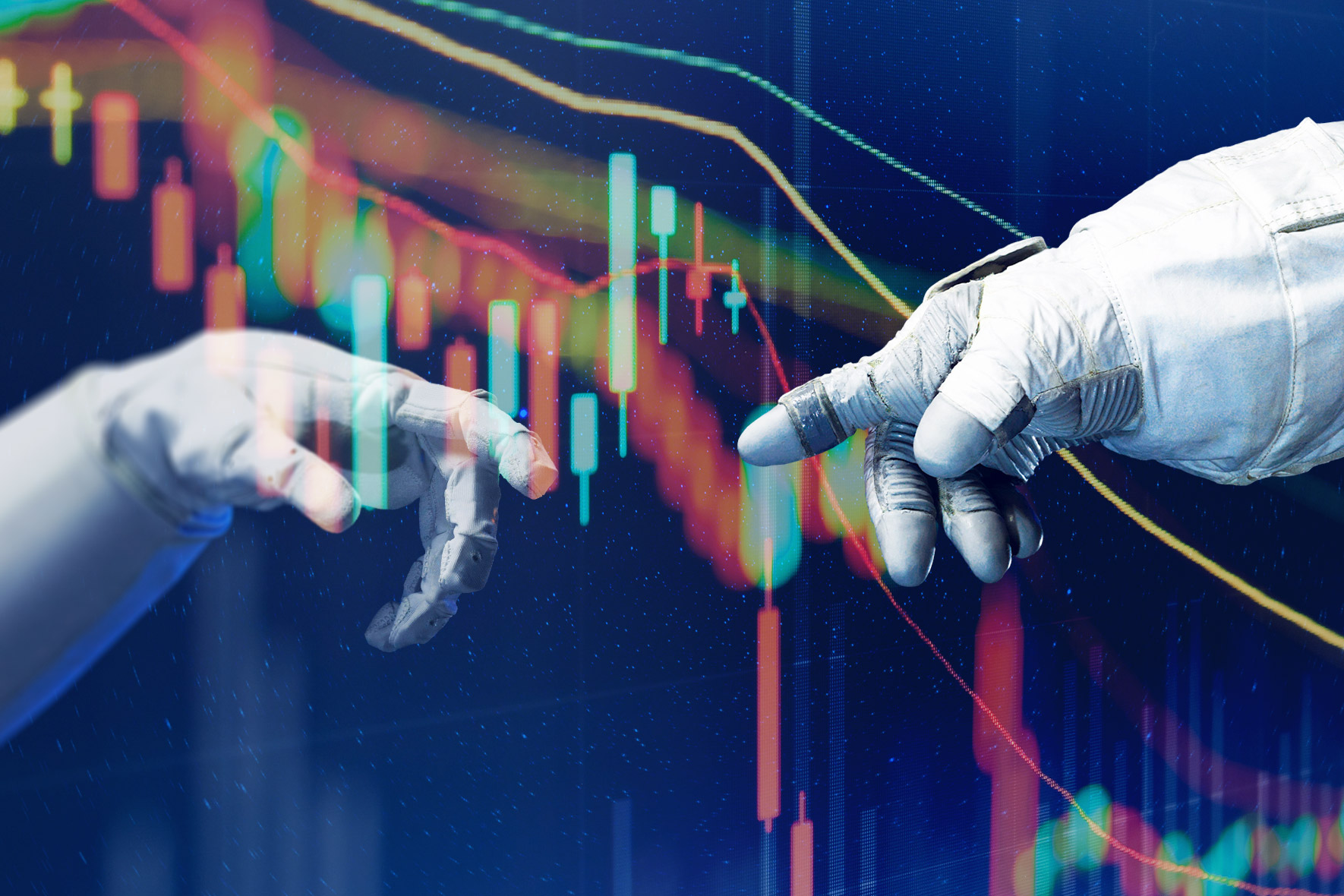 The first in space is Gagarin, the first on the Moon is Armstrong, and the first banking forex platform in Belarus is MTBankFX. Two of these three statements are definitely not hoaxes. MTBank introduced a unique product to the forex market – a transparent and understandable bank broker with 0% commission and excellent spread.
MTBankFx — the first banking forex broker.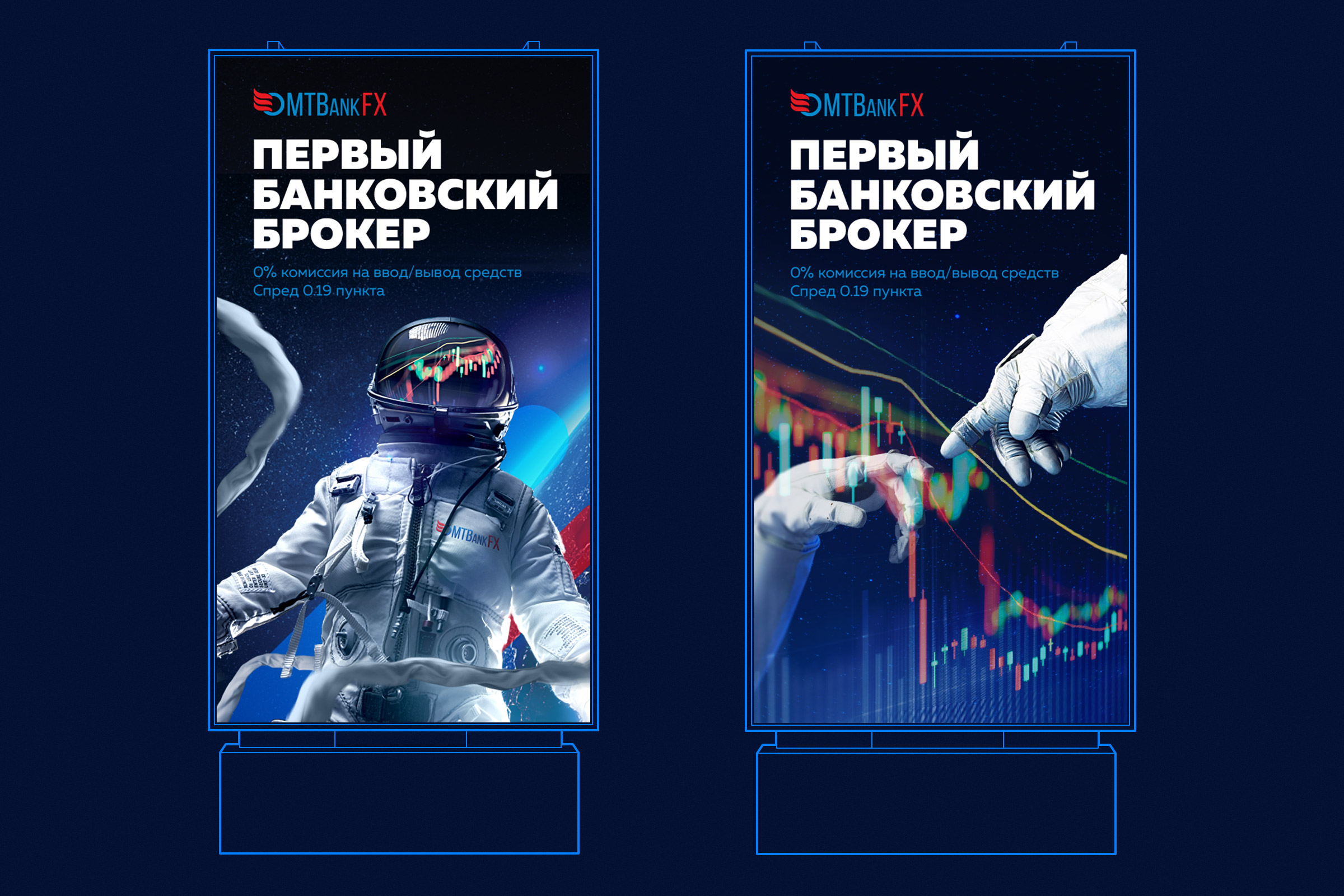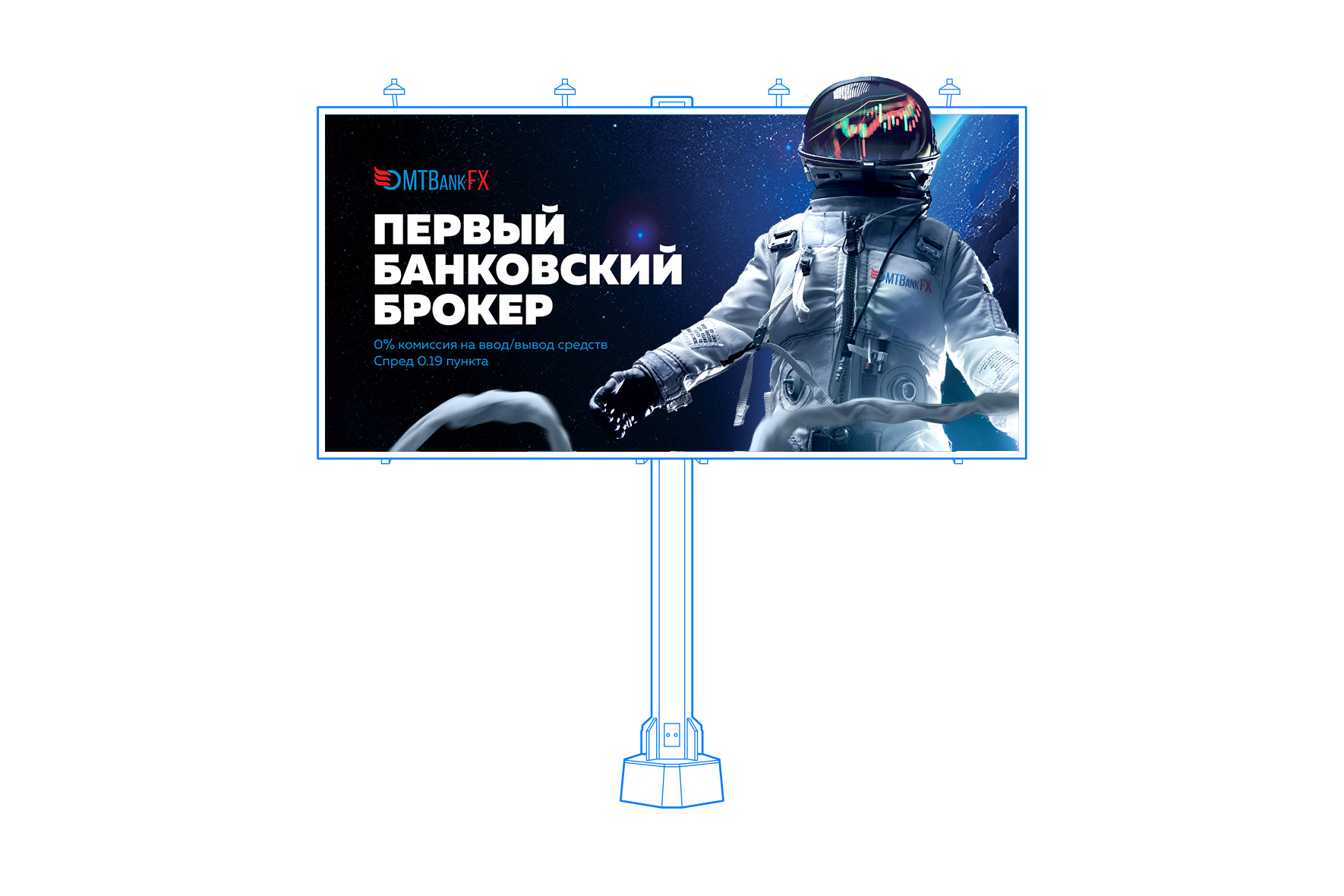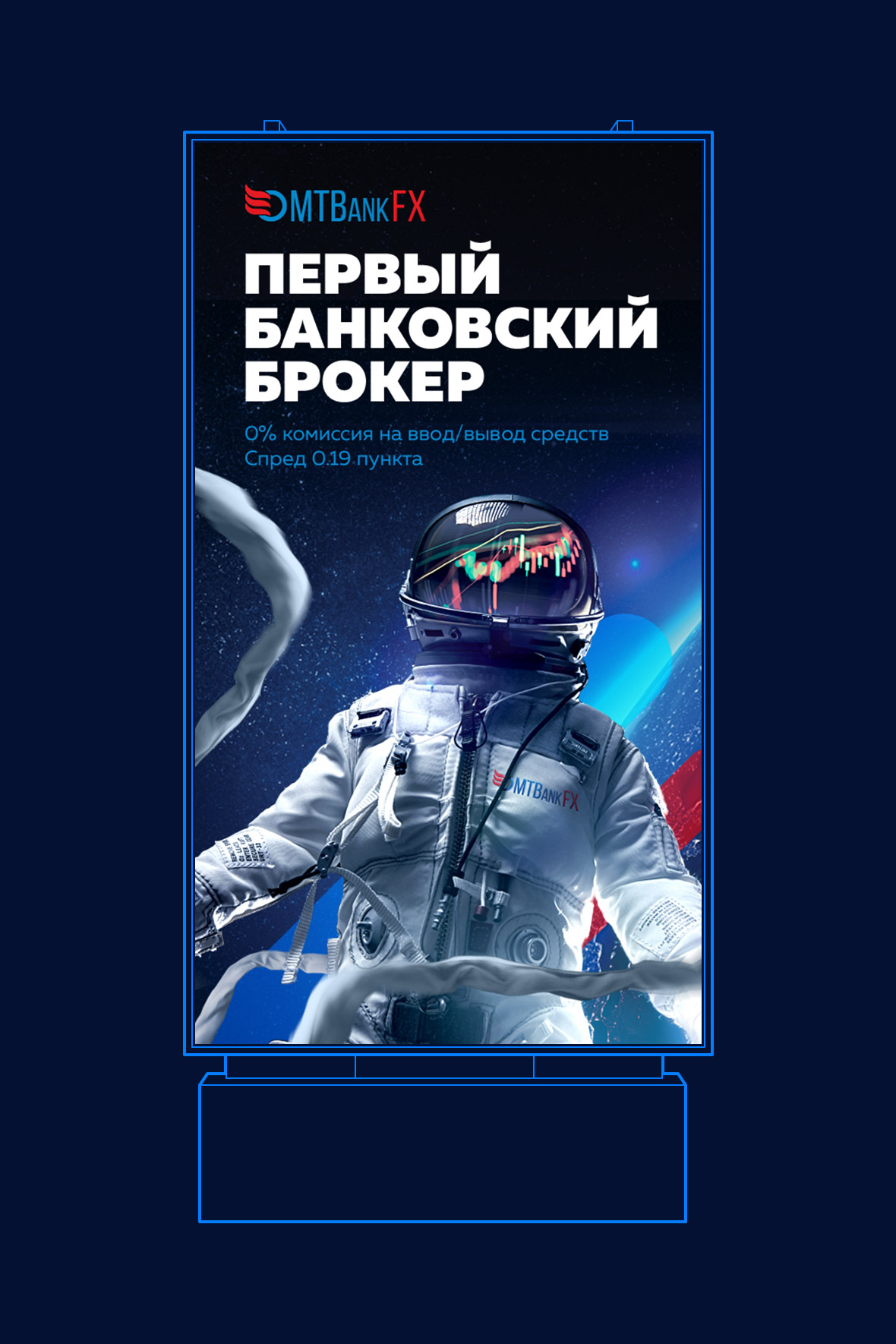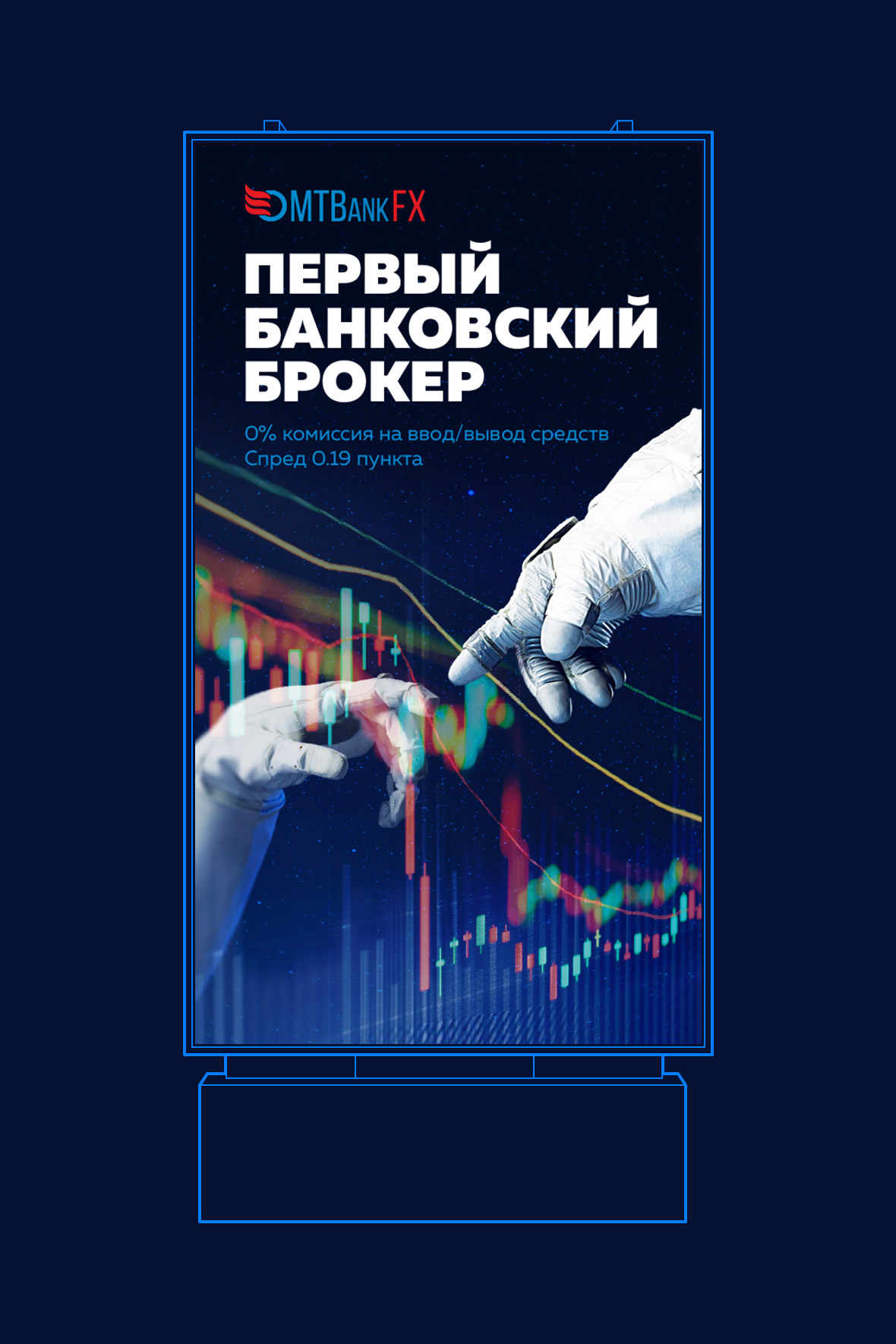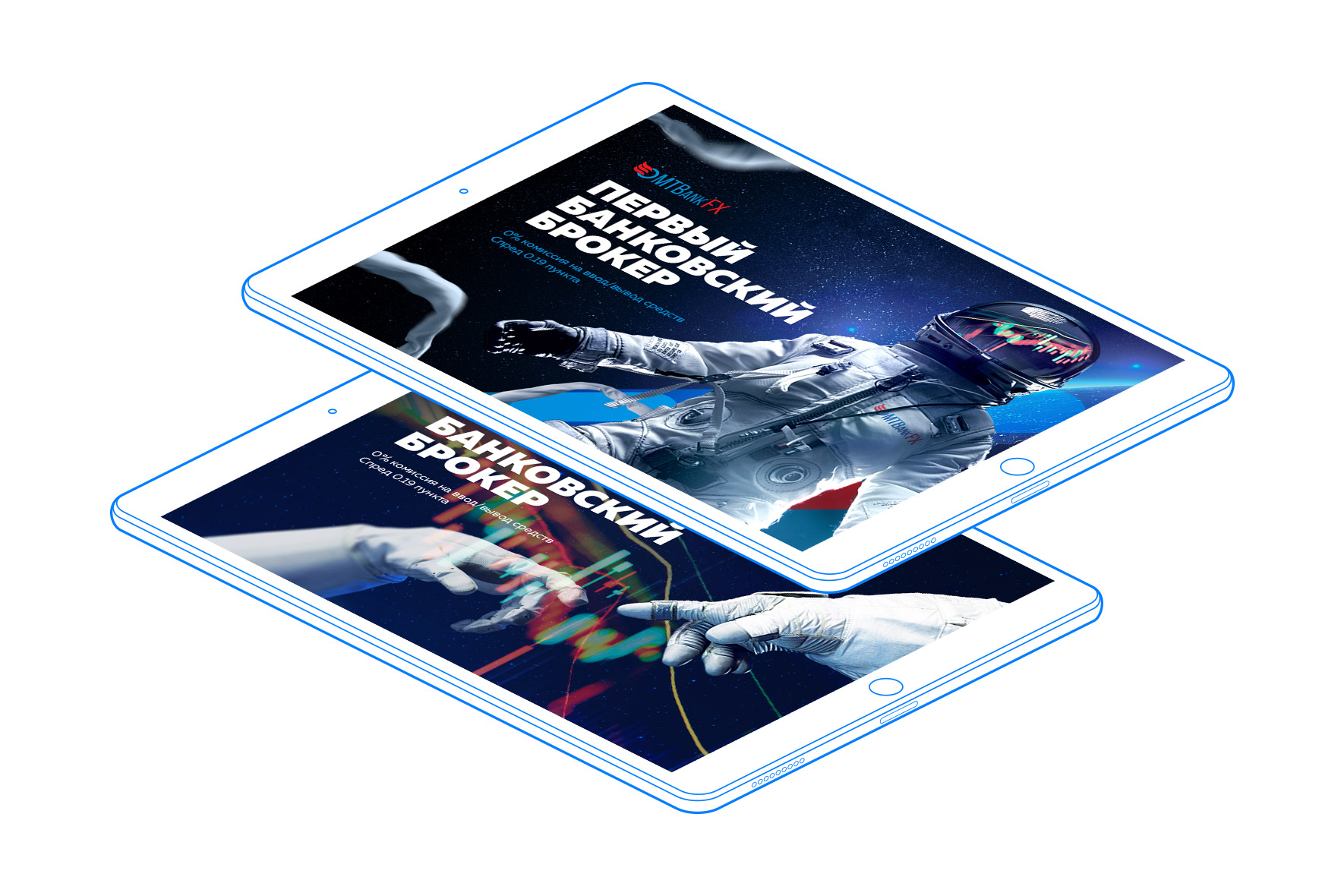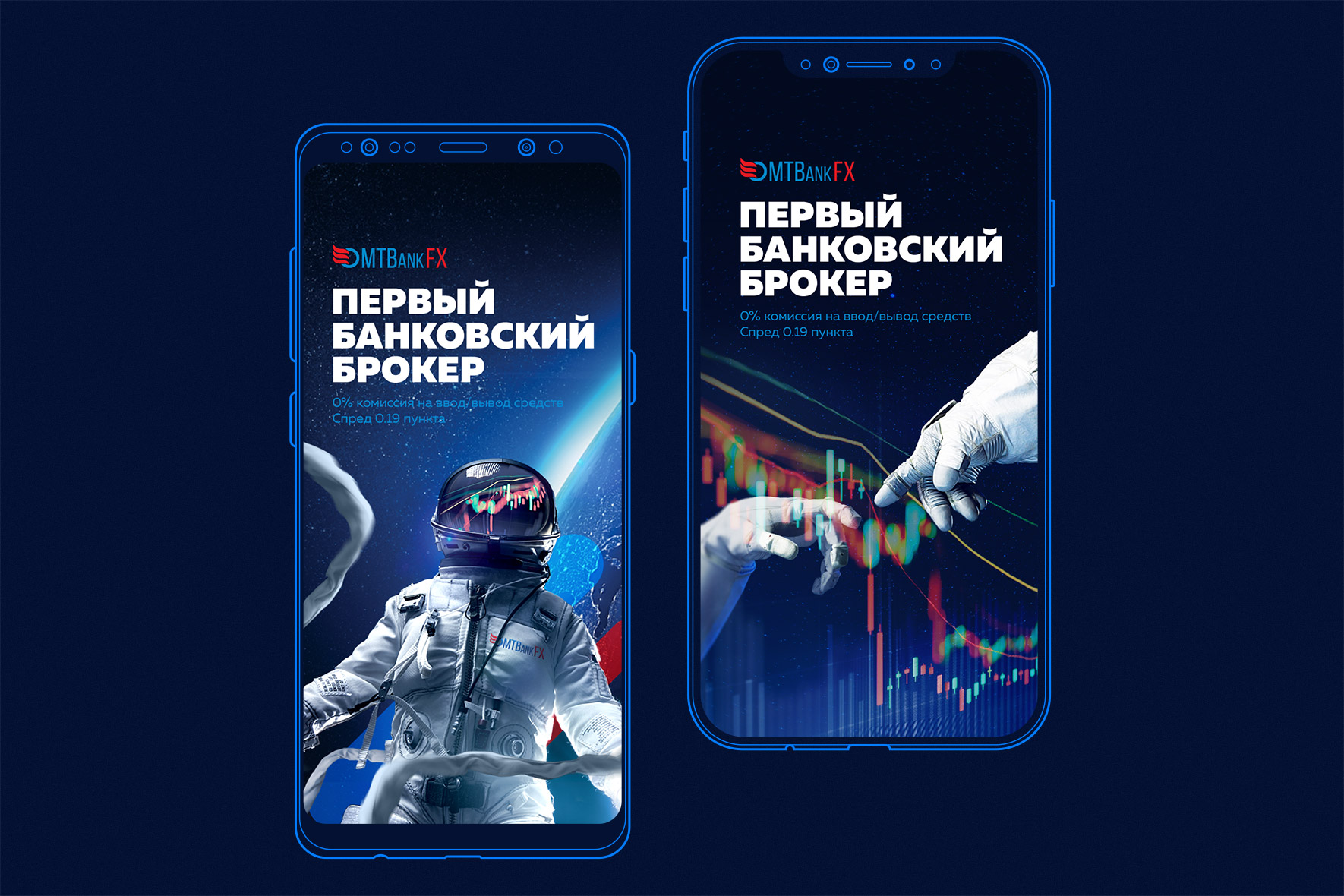 Let's estimate
your future project