Key visual for the new section of the Onlíner website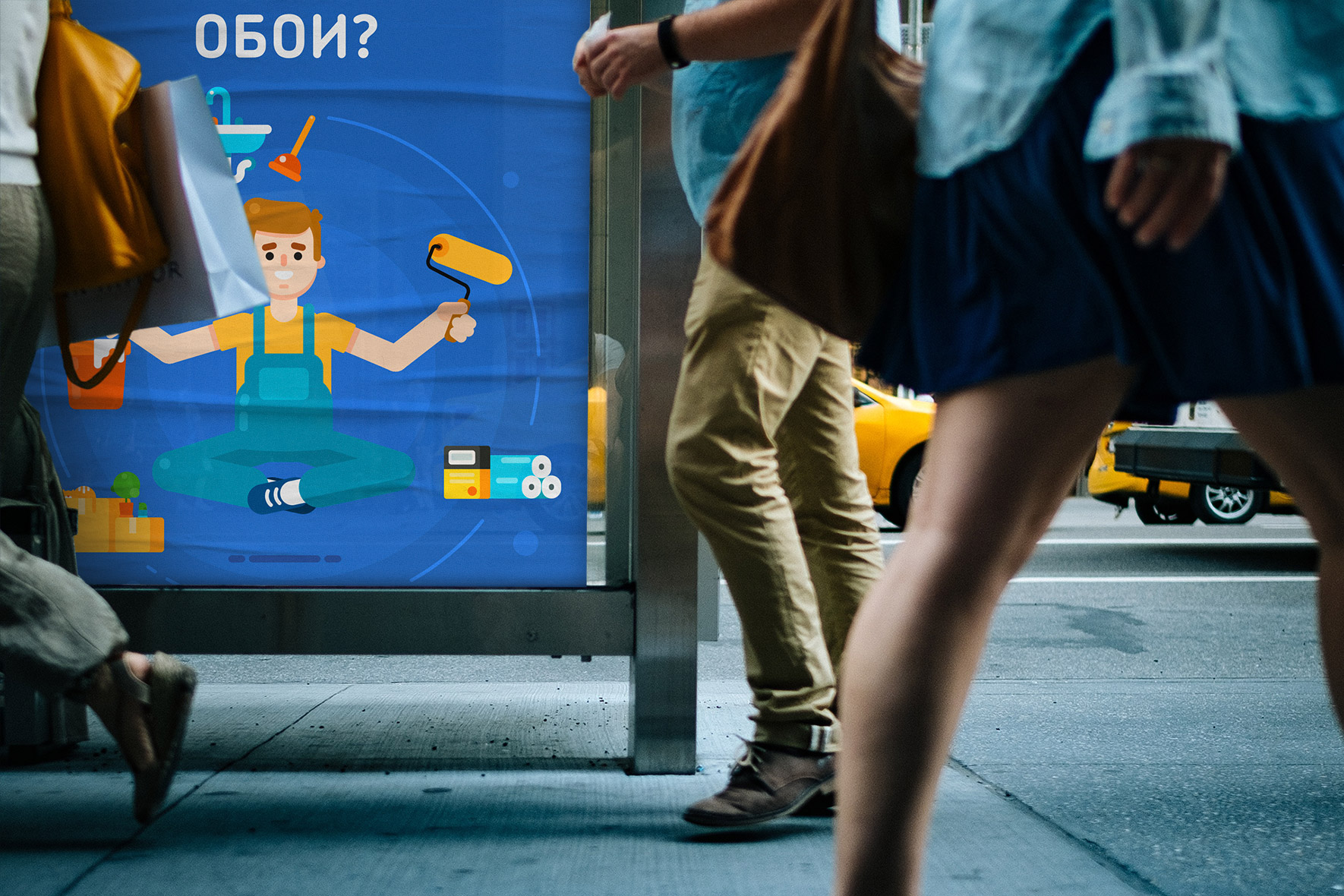 In June 2019, onliner.by launched a new «Services» section, in which everyone can place an order, and anyone can become its executor.
Repair high-tech equipment or help the cat get down from the tree? There is always a contractor!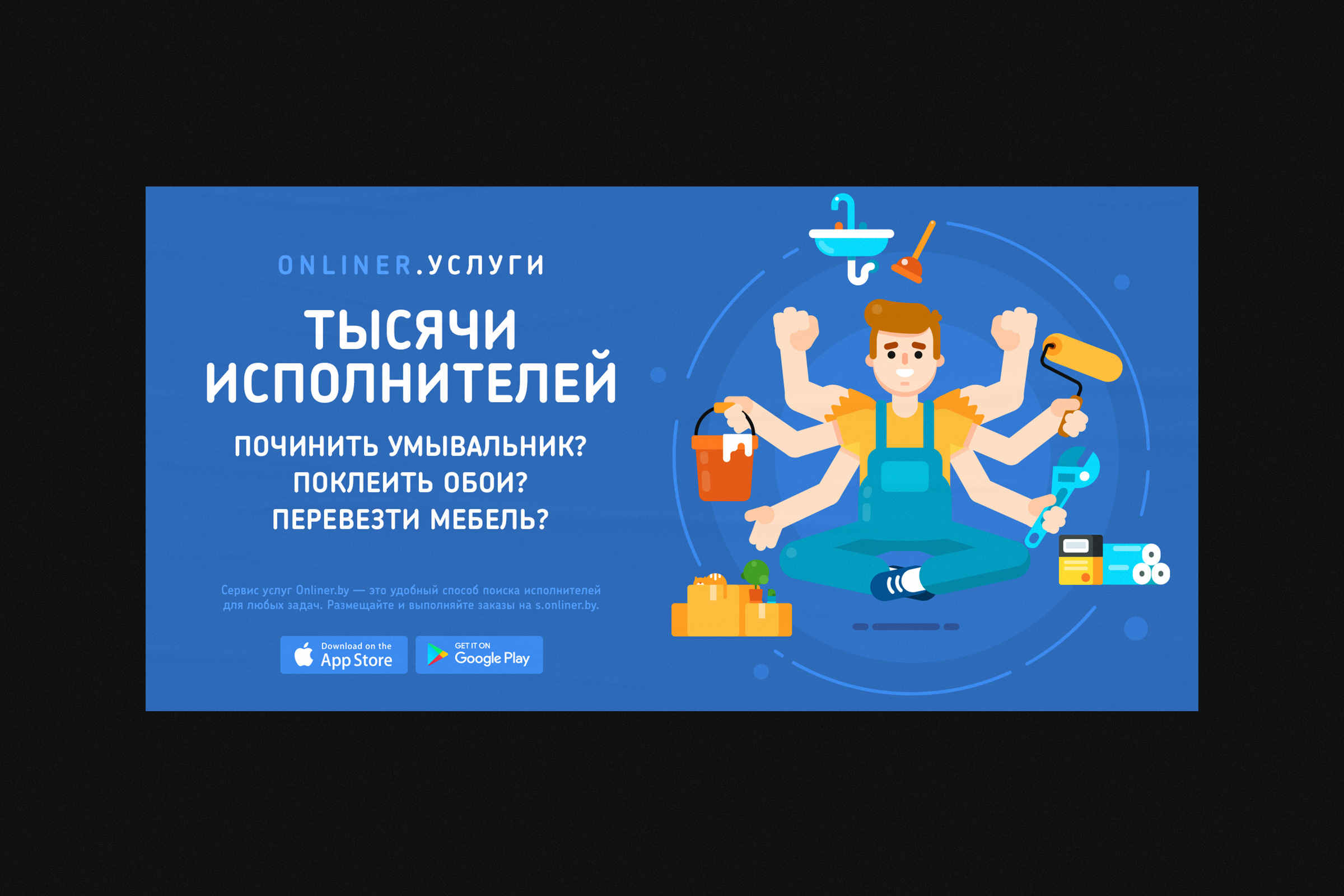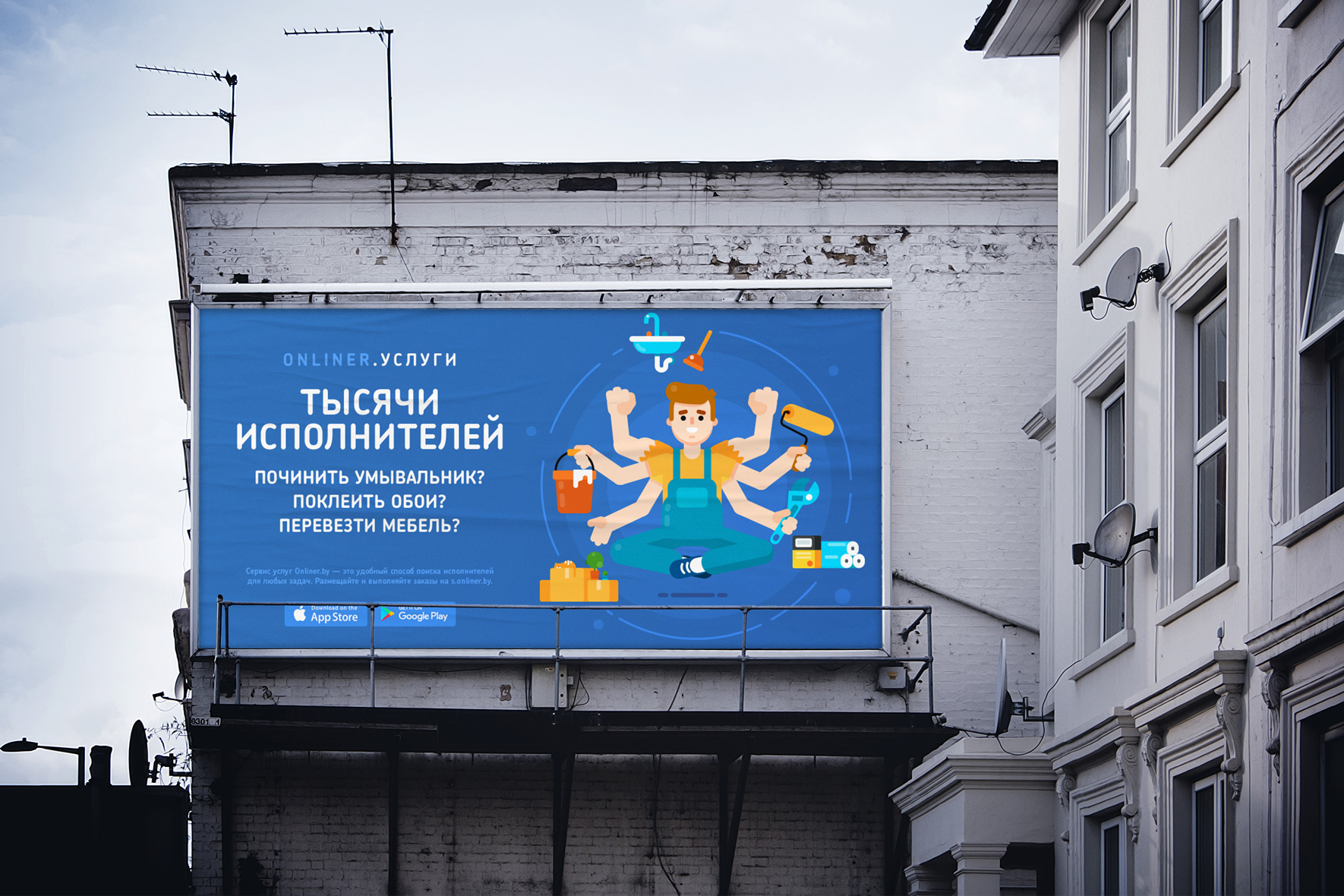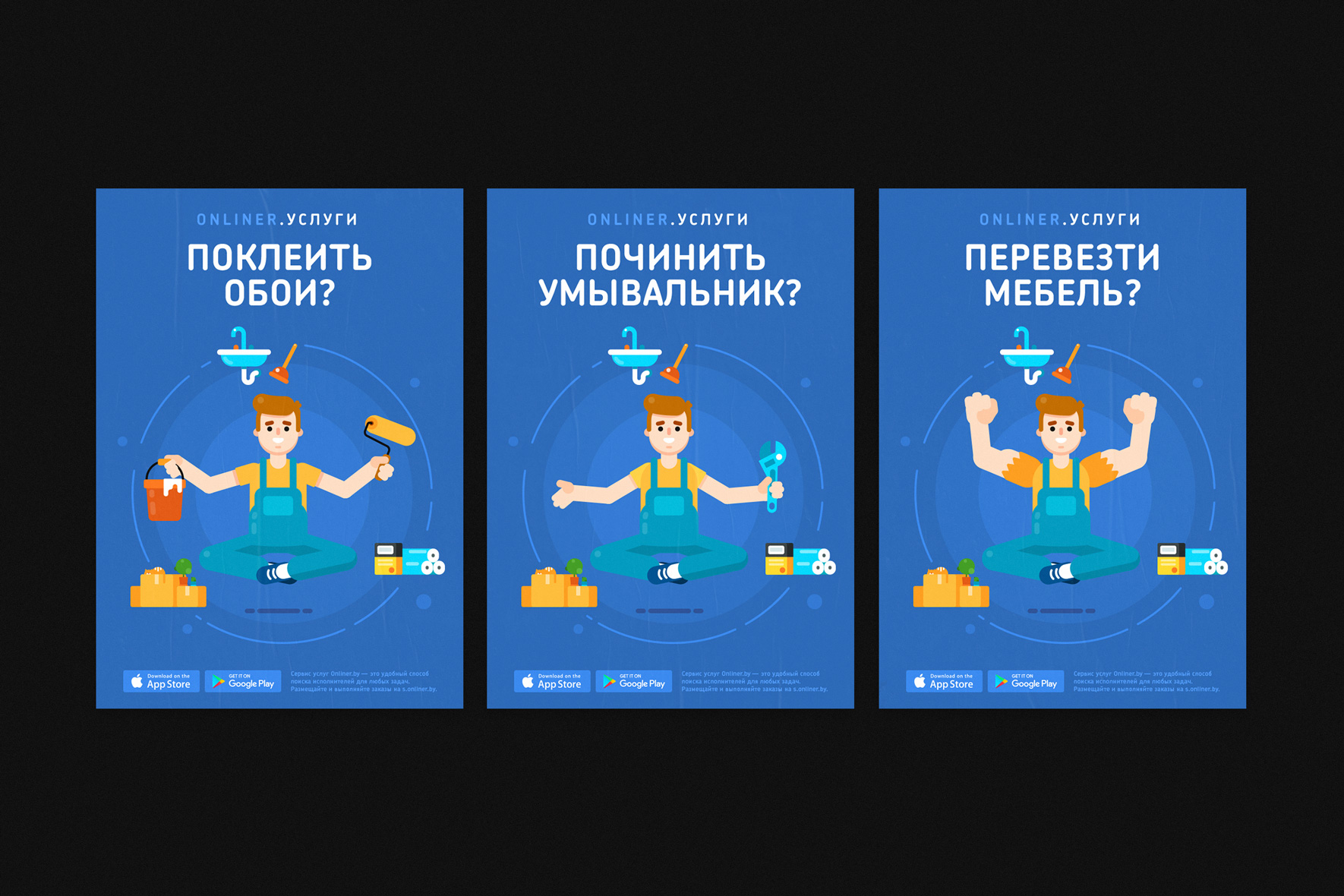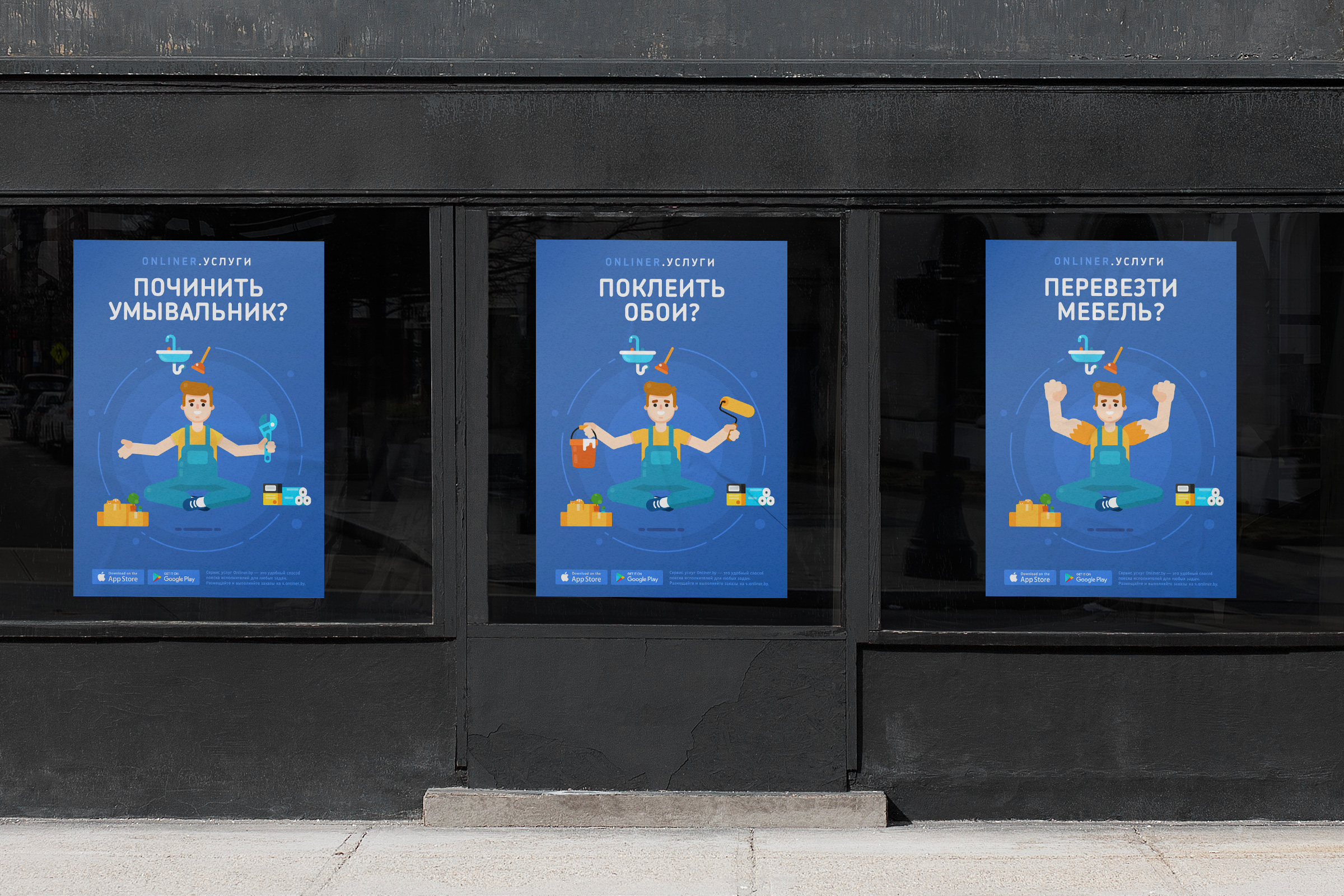 Megabanner
For online promotion we prepared an html banner that took up the entire news tile on the main page of the site.
Let's estimate
your future project