Food grade salt packaging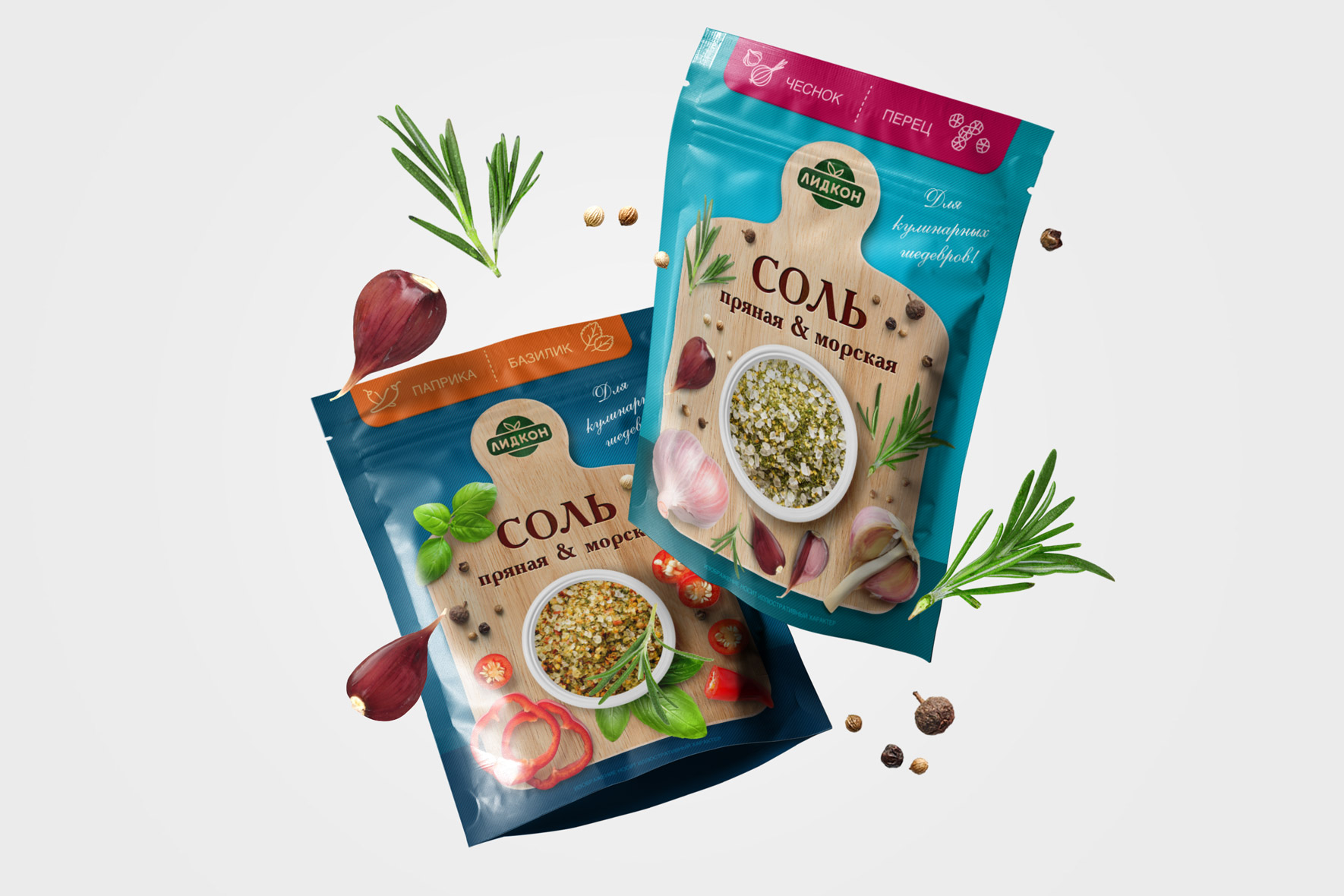 That's the point!
The combination of salt and aromatic spices is ideal for adding a rich flavor to dishes. And if this salt is sea salt, then health benefits can be safely added to the undoubted taste advantages.
The company's specialists have developed a line of spicy sea salt with the flavors of Paprika & Basil and Garlic & Black Pepper — a universal seasoning for many dishes. And we have designed bright and memorable packaging.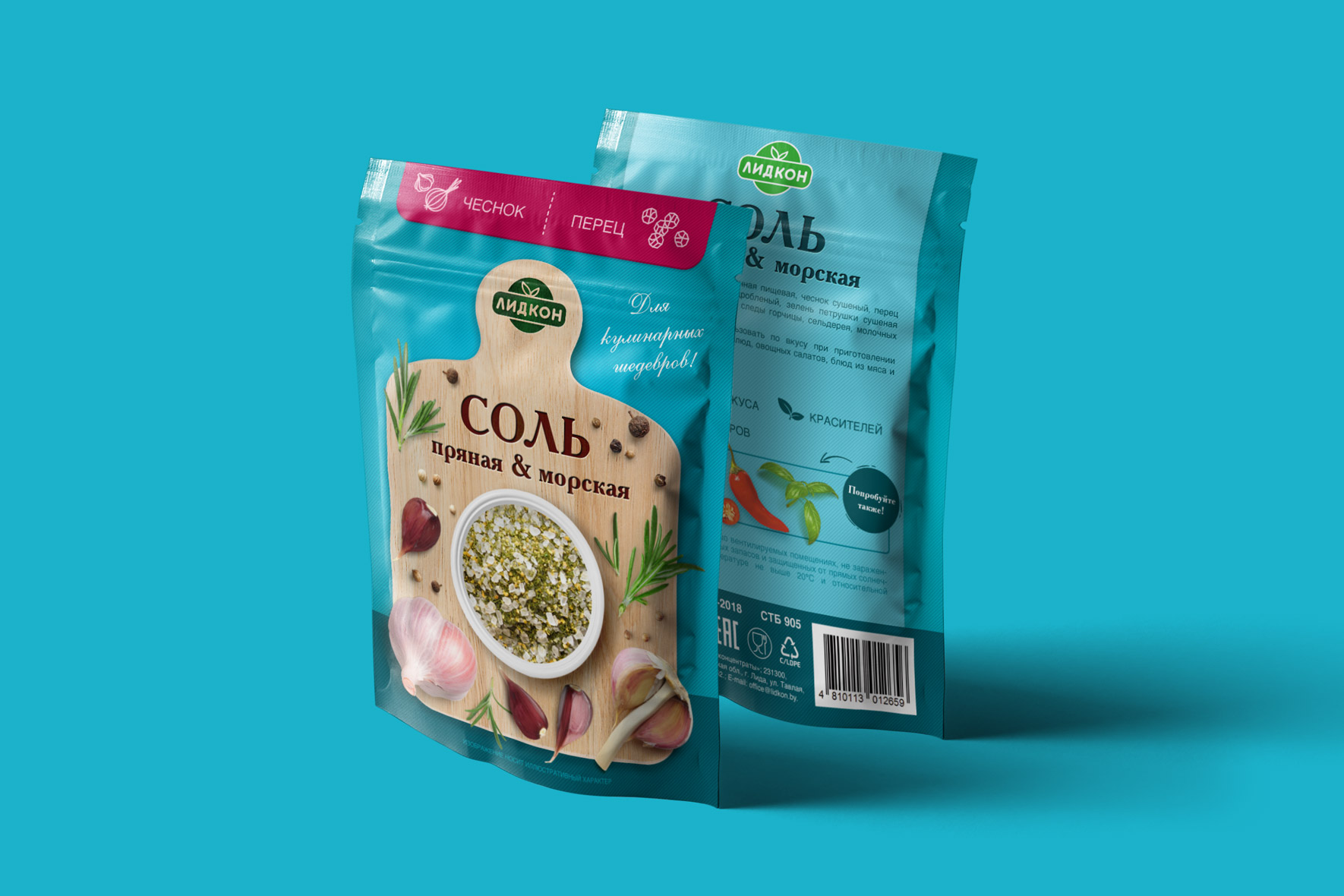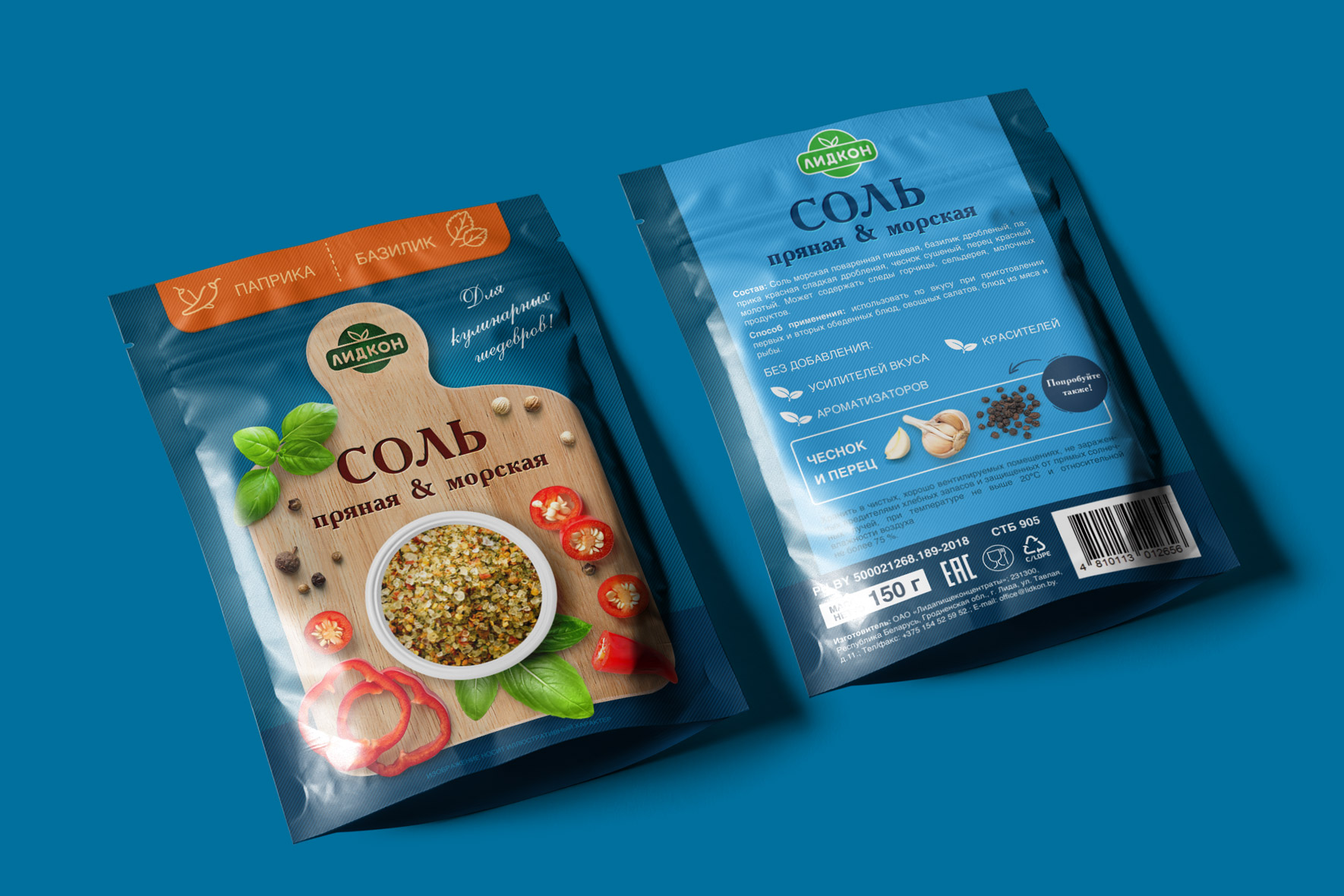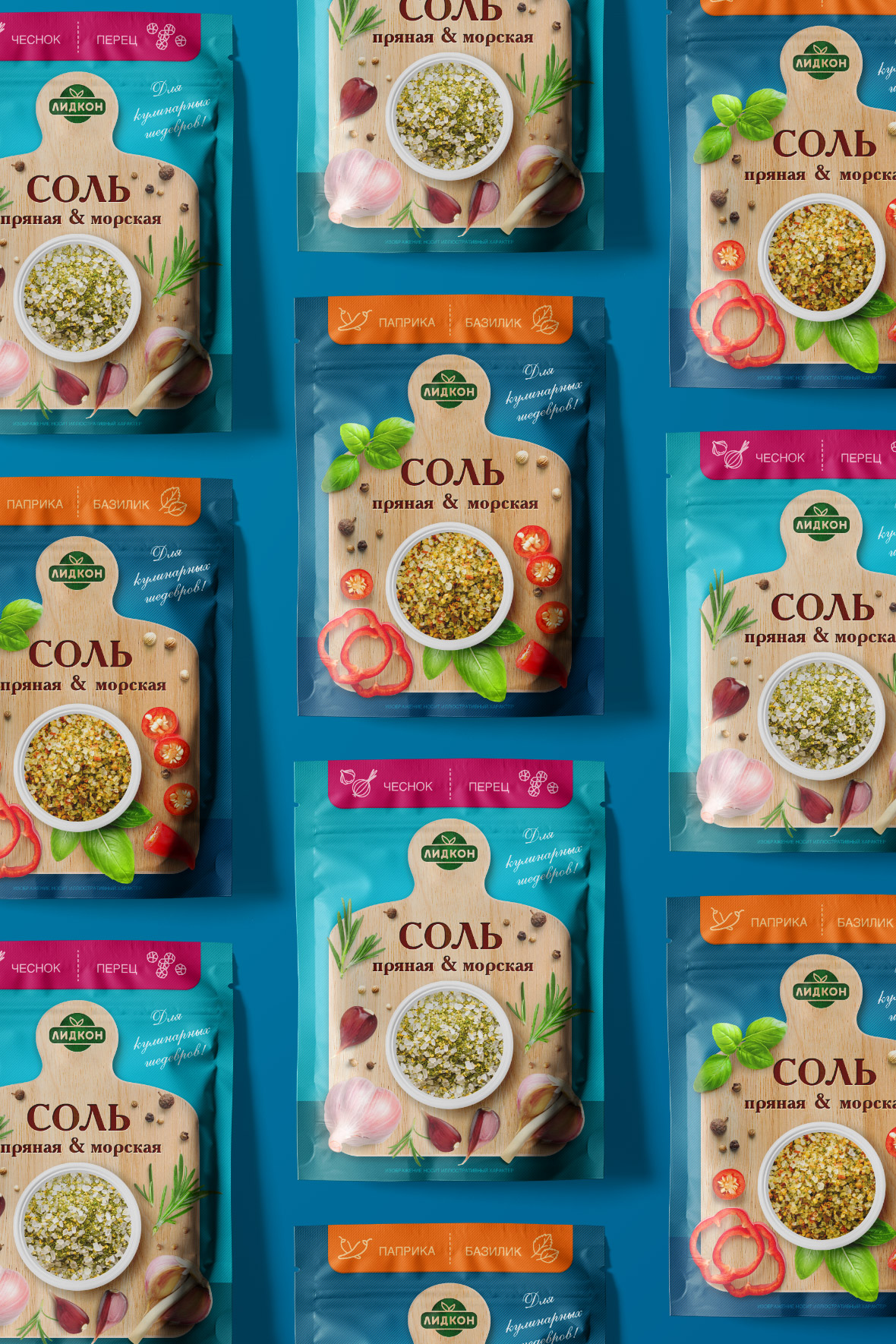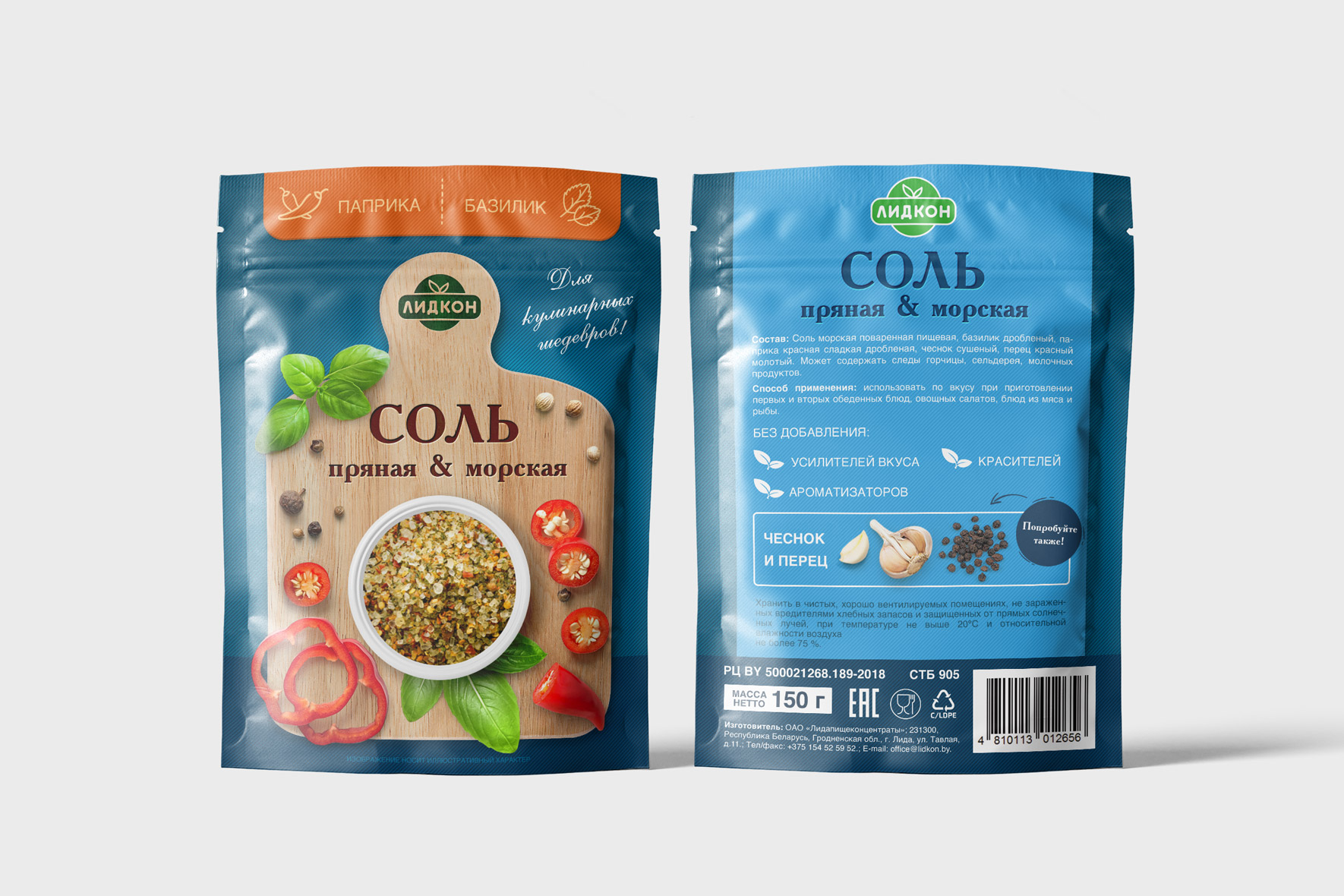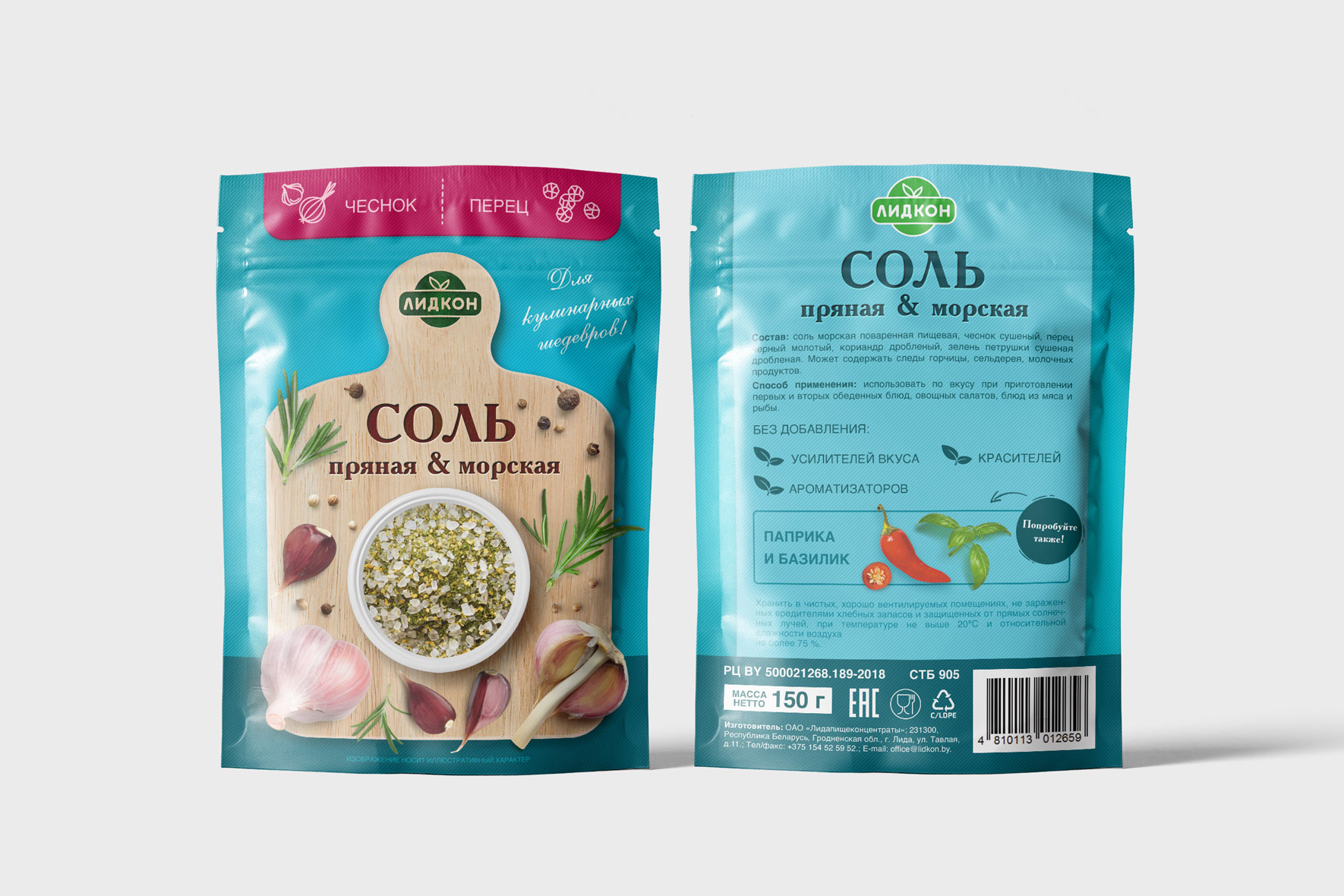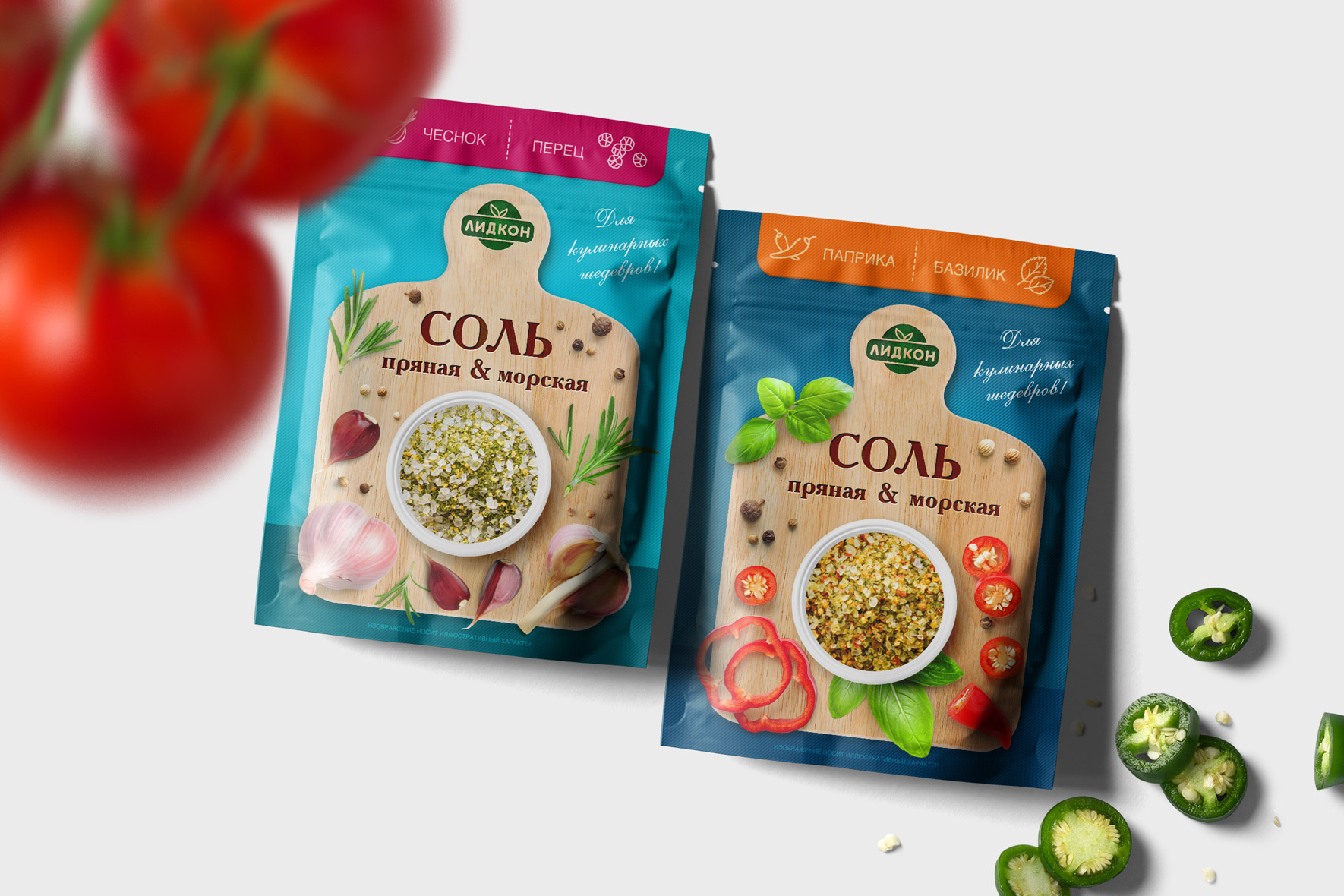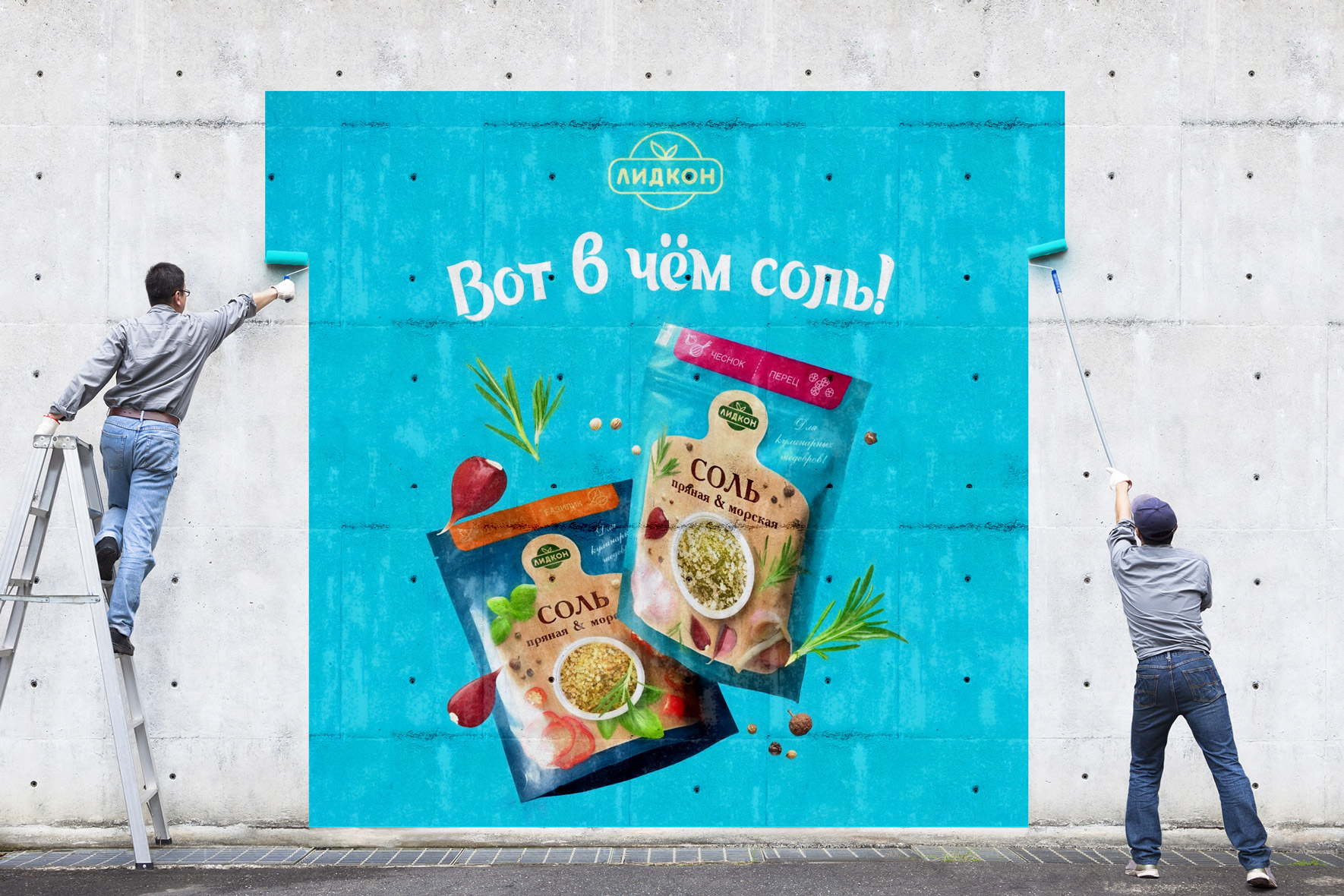 Let's estimate
your future project