The concept of the main page of the website of FC «Dynamо Minsk»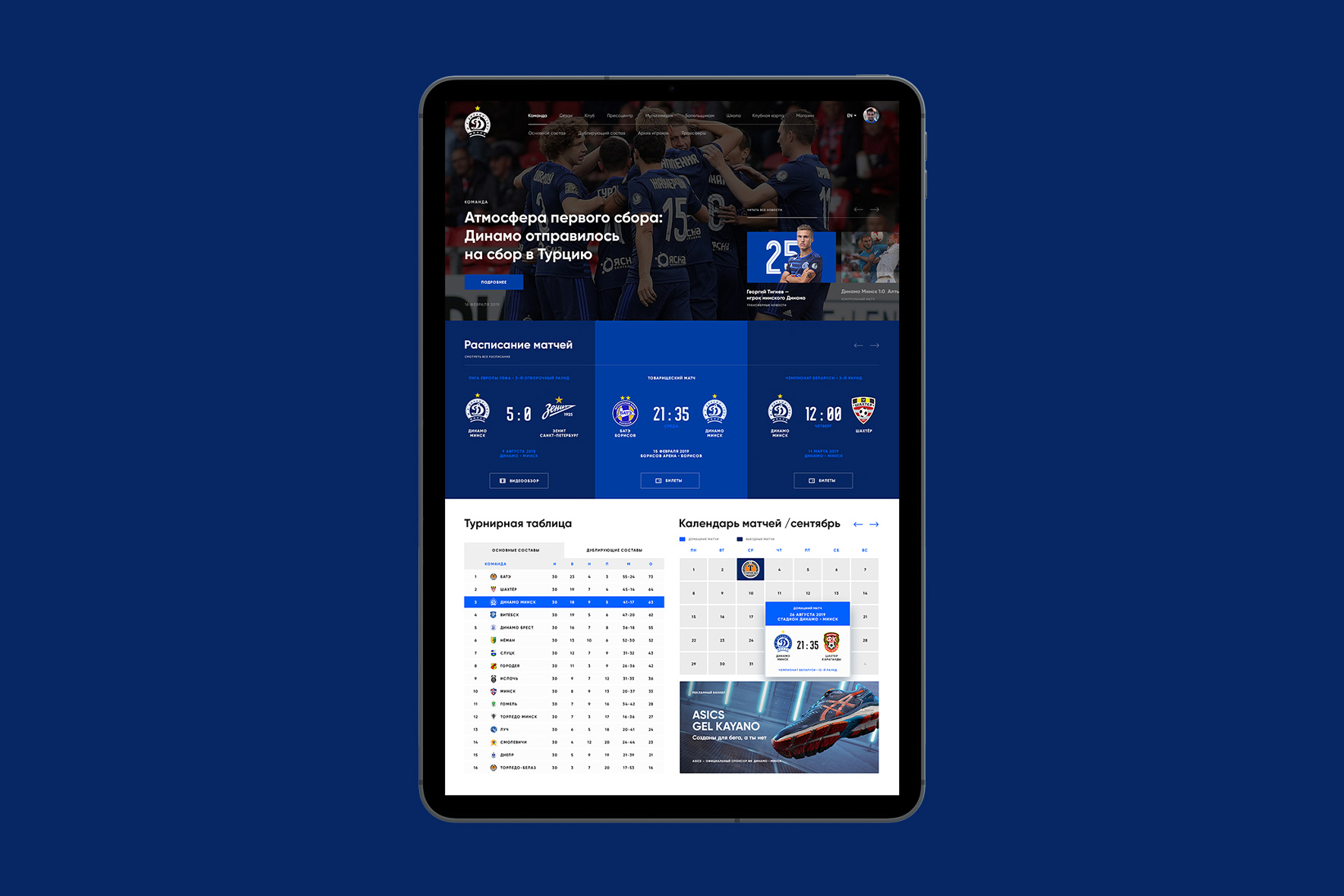 Concept
The main page contains the most important information about the club.
It is conventionally divided into accentuated information blocks: news block, match schedule, standings, match calendar, video archive, sponsorship block.
News block
It is a slider containing the latest news about the club. The news is divided into different categories: team, test matches, transfer news, etc.
Previews of the latest news are collected in the lower right part of the page.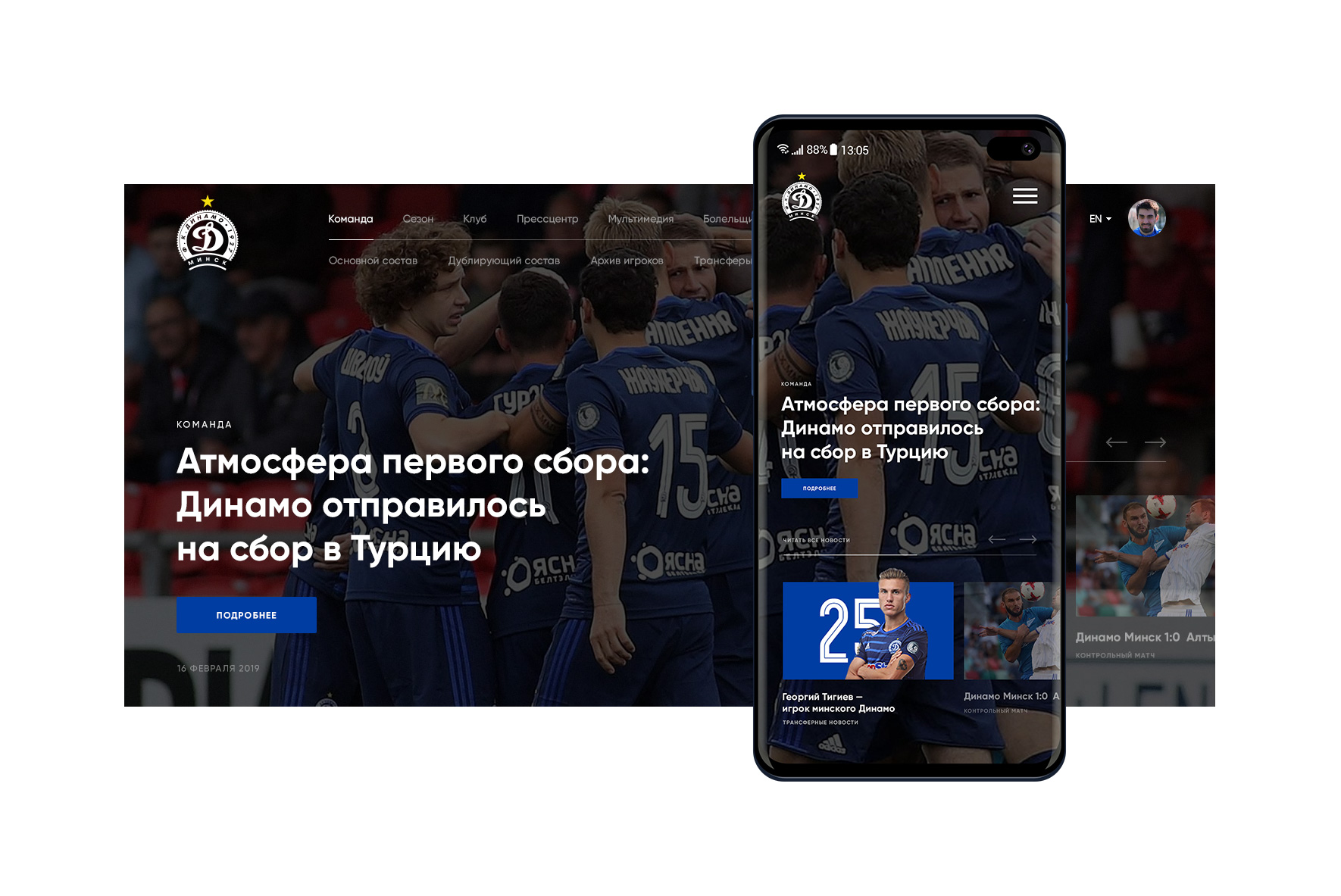 Match schedule
Played and upcoming matches are in chronological order
For the former, video reviews are available, for the latter, ticket purchases.

Tournament table and calendar of matches
The opposing teams are marked with logos on the calendar. Away and home matches are marked with different colors.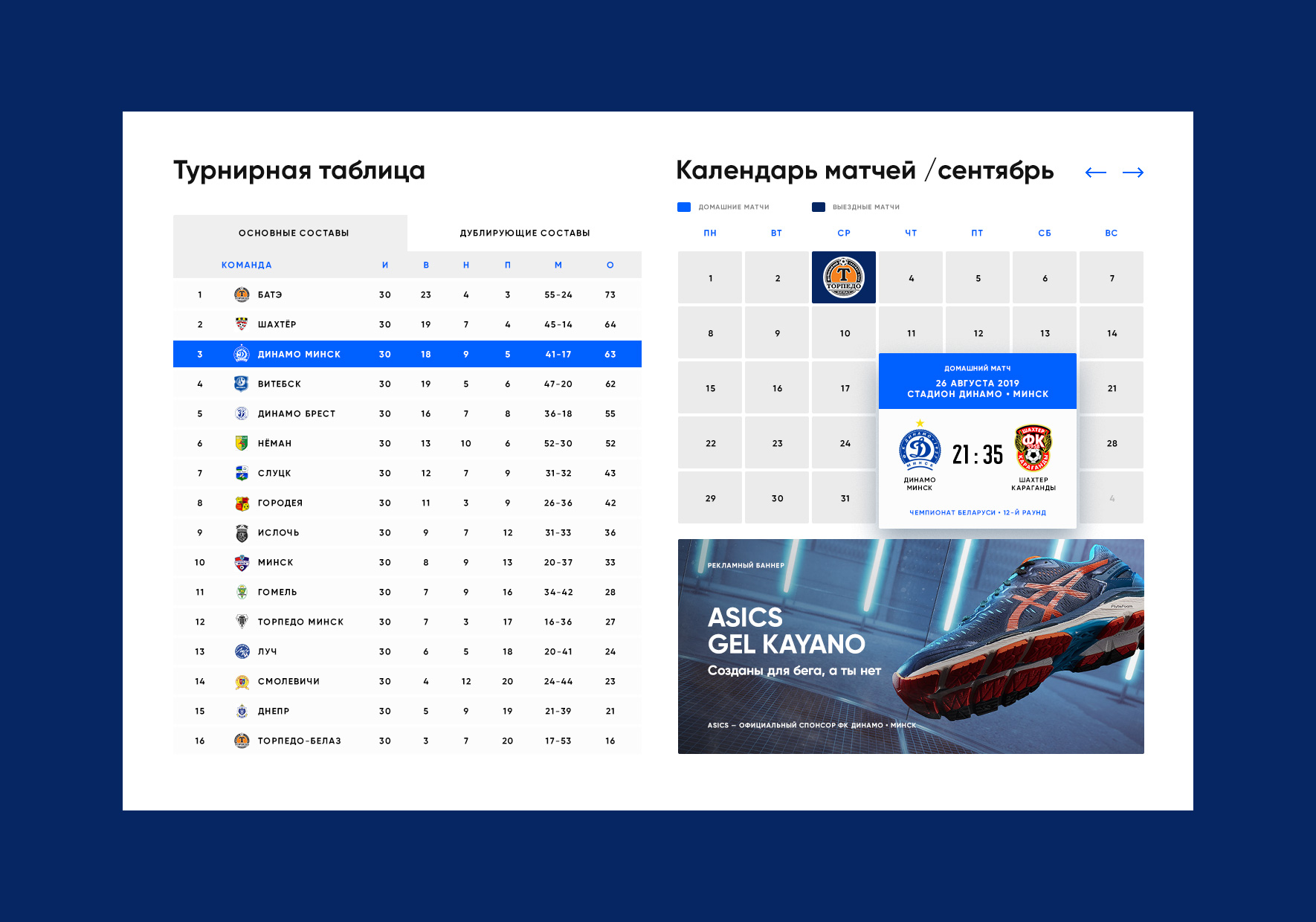 Video archive, sponsorship block, footer
On the main page of the site there is also a video archive, a sponsorship block and a place for a partner banner.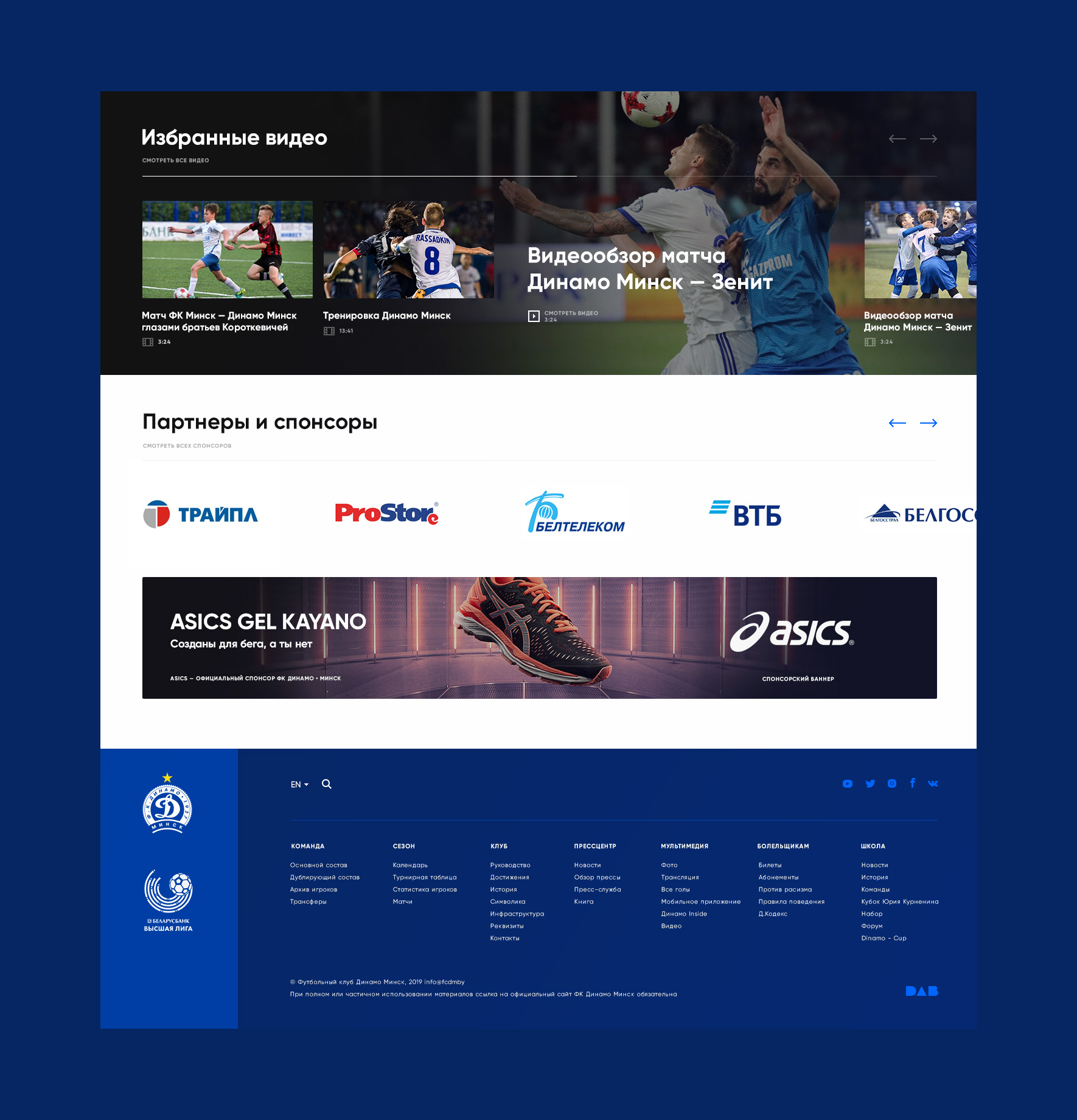 Let's estimate
your future project