Key visual concepts for the Adrenaline fitness center chain
The project «Lose Weight by Science» is carried out by the Adrenaline fitness club chain with the support of the Synevo Health Formula. The program combines, on the one hand, cardio and strength training, on the other hand, individual nutrition programs and interactions with trainers and a nutritionist.
The images used in the key visuals urge you to approach weight loss wisely and entrust your health to professionals.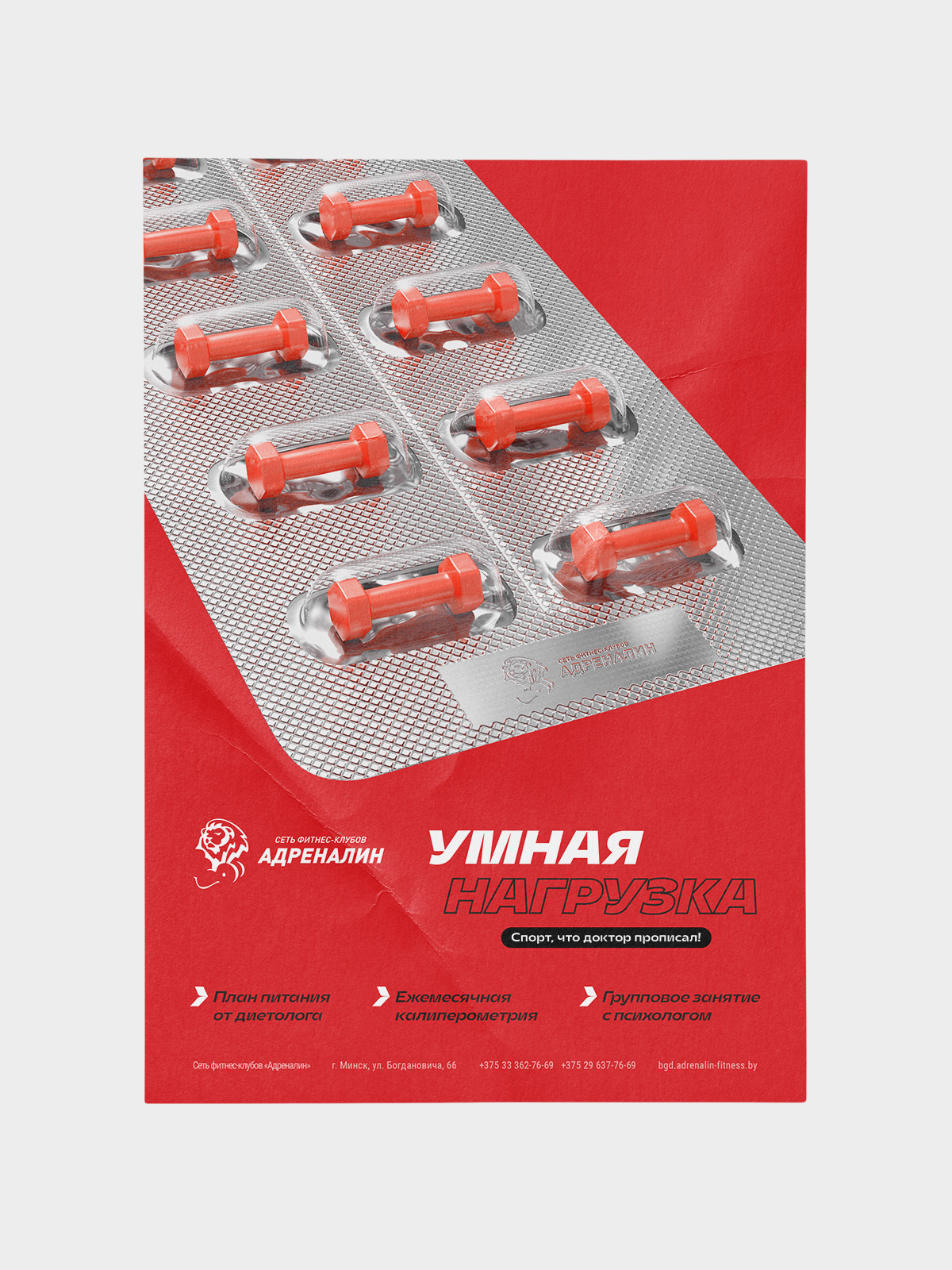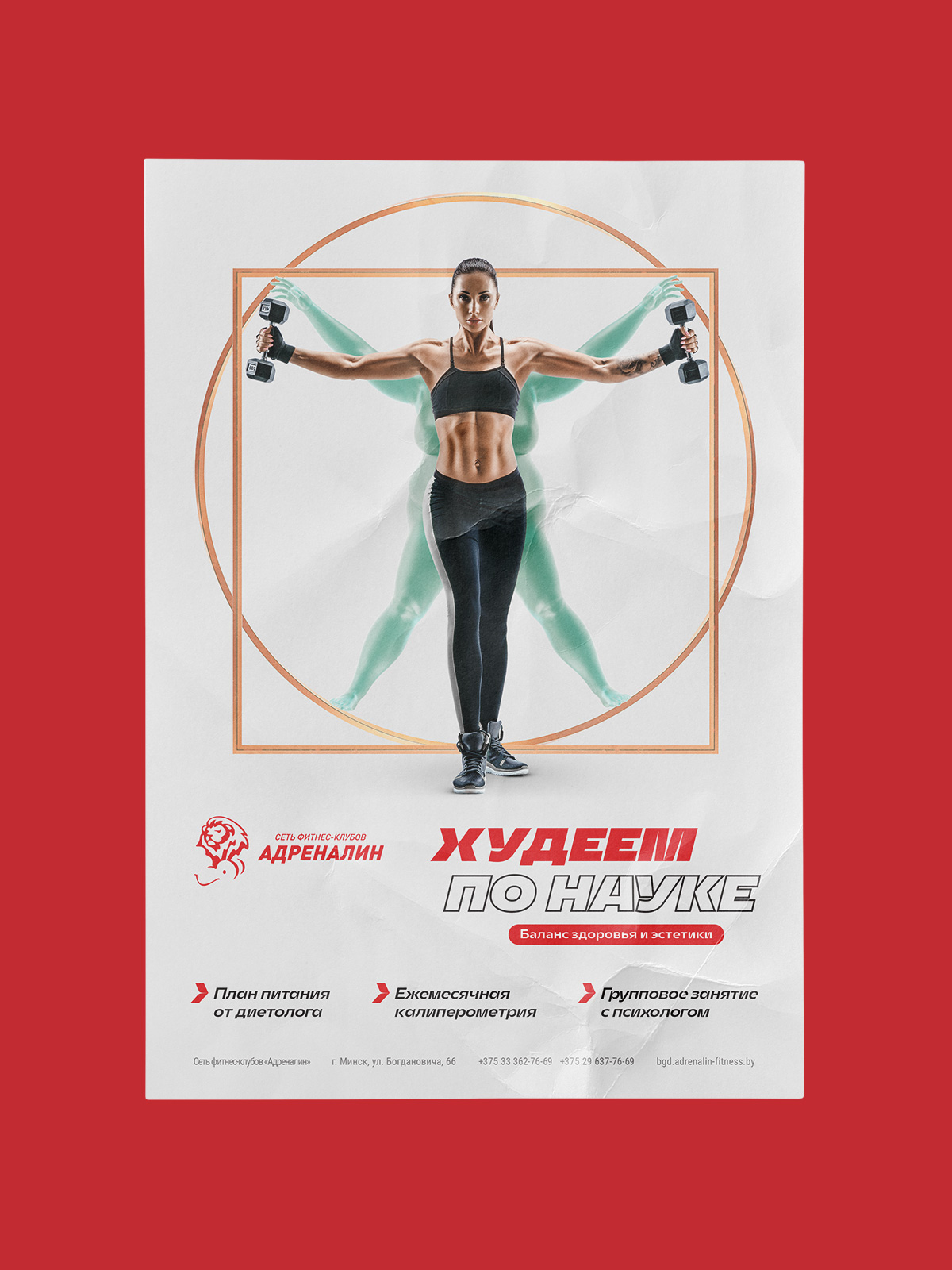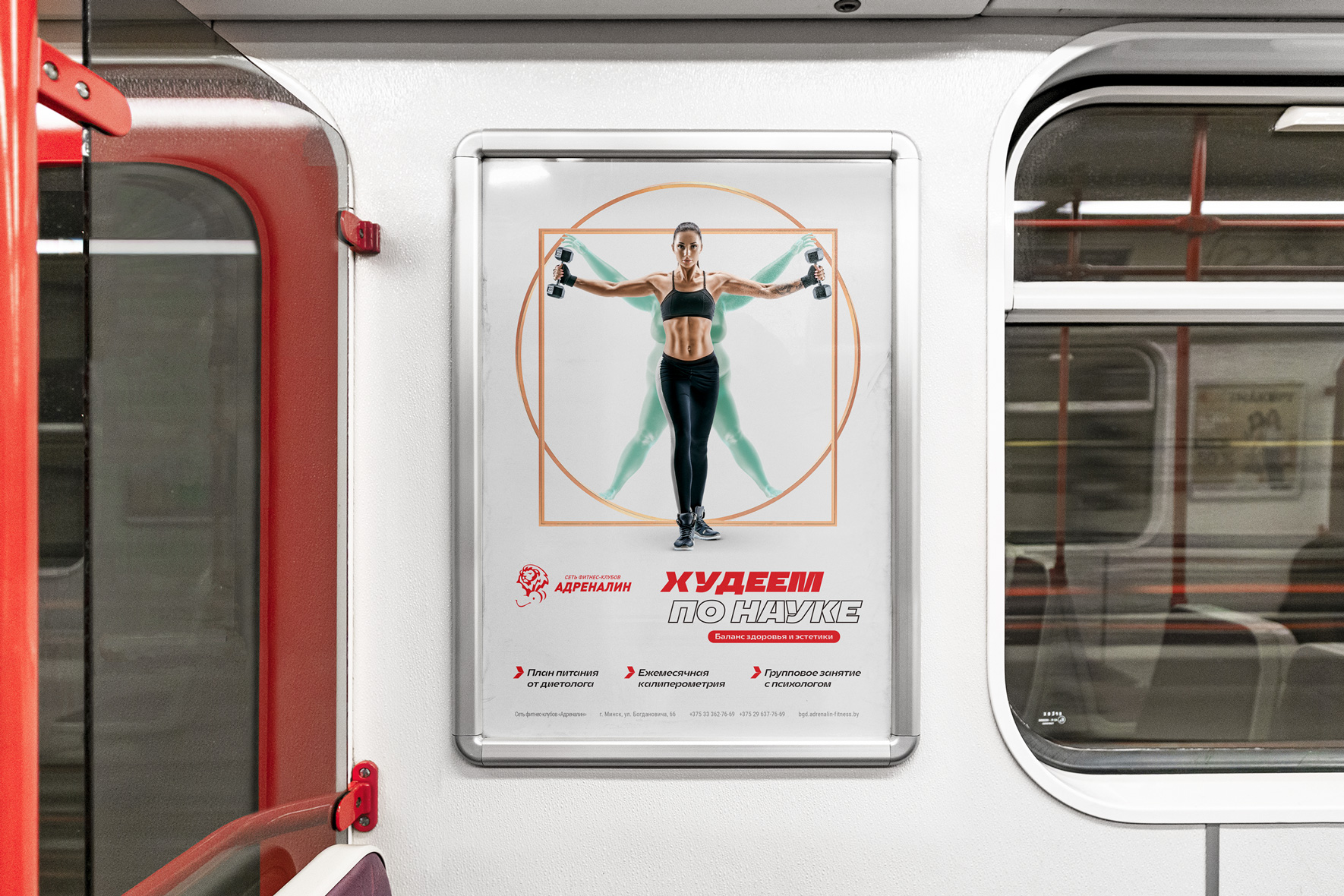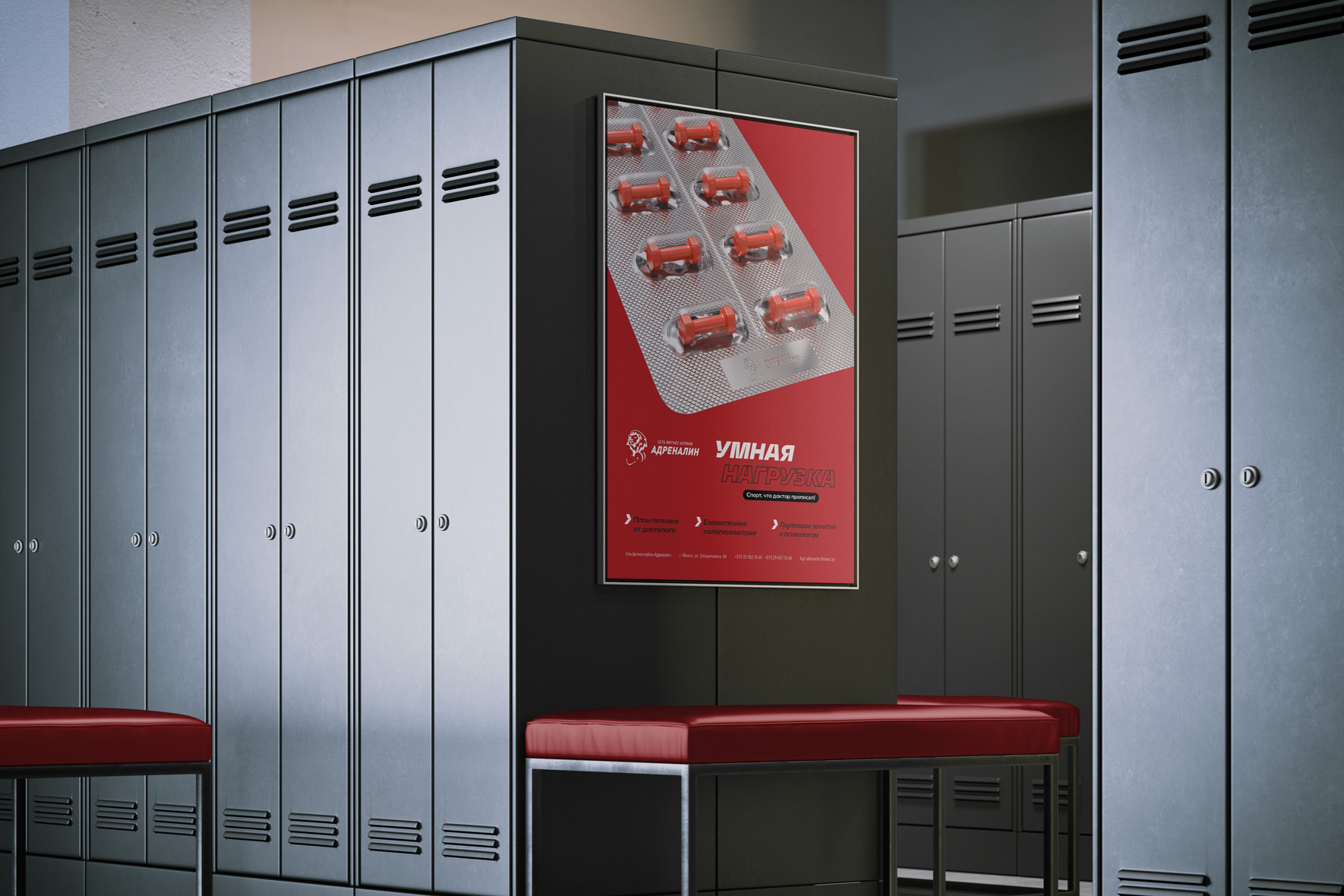 Creative director
Masha Korotkevich
Creative copywriter
Alena Sobol
3D renderer
Vova Bugay,
Vadim Fomenok
Project manager
Nikita Ustinovich
Let's estimate
your future project